Last Updated On 28 December,2017 02:45 pm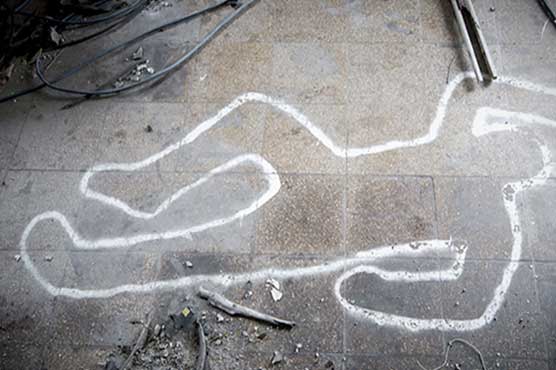 Plenty of "bad stuff" happened in the years Davis was gone.
CHICAGO, (AFP) - After years away, Anthony Davis returned home to Chicago last year to take care of his elderly father.
The predominantly African-American neighborhood on the city's south side where the 51-year-old Davis grew up was unrecognizable.
Abandoned homes dot the landscape and the once vibrant community had fallen prey to the gun violence plaguing America's third-largest city.
"Growing up, there was really hardly any shootings," Davis, who works at Loyola University Medical Center, a Chicago-area hospital, told AFP.
"Everybody knew everybody," he said. "There was hardly any quote-unquote bad stuff happening."
Plenty of "bad stuff" happened in the years Davis was gone.
Chicago experienced a near 20-year record number of murders last year, prompting President Donald Trump to regularly single out the city for criticism.
"What the hell is going on in Chicago?" Trump asked during a speech this month. "For the second year in a row, a person was shot in Chicago every three hours."
---
Fewer shootings

---
The good news is that violence actually declined in Chicago in 2017.
The bad news is that it remains alarmingly high.
As of mid-December, there had been 635 murders in Chicago -- a 15 percent drop from the previous year, according to the Chicago Police Department.
The total number of shootings incidents was down 21 percent to 2,719.
Still, murders remain at levels unseen since the 1990s, when the crack cocaine epidemic ravaged communities across the United States and fueled a spike in crime.
As the city's gun violence spiraled seemingly out of control last year, it raised alarms among officials and residents alike, and brought about a number of initiatives to help stem the tide.
City officials have credited the reduction in murders and shootings this year to a push to hire 1,100 additional police officers and a focus on new crime-fighting technologies.
"Communities that were once under a cloud of gun violence are beginning to see signs of optimism and hope," police chief Eddie Johnson said this month.
The city has relied on more data crunching to help predict violence and deployed more high-tech devices that help detect gunshots and alert police even before residents can make an emergency call.
---
Powerful guns

---
Police also are becoming increasingly adept at finding criminals through social media.
In December, they infiltrated an invitation-only Facebook group where drugs and guns were being sold -- netting dozens of arrests.
Police spokesman Anthony Guglielmi said Facebook representatives will meet city officials in January to "better collaborate to stop illegal activity online before it leads to violence on our streets."
Still, in pure numbers, Chicago remains the source of the most shootings and murders in the nation.
As the third most populous US city, its crime numbers would naturally be higher. In fact, cities such as St Louis, Baltimore and Detroit have a higher murder rate (the number of people killed per 100,000 residents).
But Chicago's problems cannot be explained away by its size alone.
If you were to add up the murders in both of America's largest cities -- Los Angeles and New York -- the total still would be about half the number in Chicago.
Officials and academics say they cannot point to any one factor as a definitive cause of the rise in murders.
However, police point to increasingly powerful guns -- military-style assault rifles, which make crimes that occur in the city more lethal -- as part of the problem, according to the Chicago Tribune.
---
'Opportunities to work'

---
Police officers patrolling certain areas have been warned of the risks of approaching gang members because the rifles they use can pierce body armor, the newspaper reported.
The sheer number of guns is also a problem, officials say.
Police seized more than 8,600 illegal guns in Chicago this year, more than any other city in the country. In some neighborhoods, having a gun can be viewed as necessary for self-preservation.
While officials have emphasized policing, residents in ravaged neighborhoods of Chicago, the adopted home of former US president Barack Obama, point to a need for economic revitalization.
"That's the work that's happening on the ground," Chicago south-side resident Asiaha Butler told AFP. "More entrepreneurs. More opportunities for businesses coming into the community."
Butler heads a resident association in one of the city's most violence-plagued communities -- where she has seen improvement in 2017.
"My block had a number of shootings in the beginning of summer, and it decreased to zero," Butler said.
Now, she wants the kinds of opportunities that can keep young people toward a prosperous path, and away from drugs and gangs.
"Opportunities to work, opportunities to higher education, opportunities to home ownership," she said.