Last Updated On 28 December,2017 02:49 pm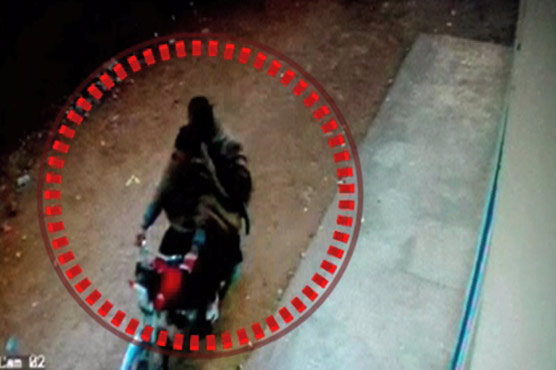 Dunya News obtained video of the robbery in which three suspects can be seen committing the crime
FAISALABAD (Dunya News) – An incident of robbery occurred in Faisalabad where three people reportedly looted the house before engagement ceremony.
The robbery took place in a house situated in Yasir Town. The residents claimed that three robbers looted their house of Rs 5 million.
In a statement to media, the family told that three armed persons entered their house and took the members hostage. The robbers looted everything they could in almost half hour, they added. The family stated that the incident took place before the engagement ceremony at their residence on December 26.
The affected family said they were robbed of 50 tola gold, eight diamond rings and Rs 1 million cash.
Dunya News obtained CCTV footage of the robbery in which three suspects can be seen roaming outside the house. Faces of the three persons can be identified from the video.
Despite registering the case, Police failed to arrest any of the three suspects. They filed the case against three unknown people.
Police sources informed that they are carrying out raids to catch the robbers. They assured of vital breakthrough in near future.
---
ALSO WATCH CCTV FOOTAGE OF STREET CRIME IN LAHORE: