Last Updated On 17 July,2017 01:36 pm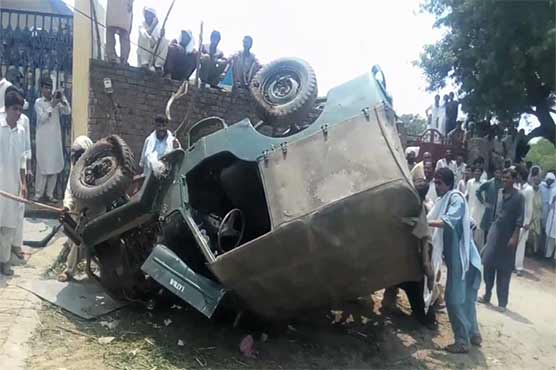 Instigated followers of Amjad Ali Shah and Khadim Hussain Shah caused damage to the public property
FATEH JANG (Dunya News) – The followers of a spiritual healer attacked police station as soon as the officials put him behind the bars. Several of the policemen were injured in the act.
Police had arrested both the caretaker of a shrine Amjad Ali Shah and spiritual healer Khadim Hussain Shah as the former invited latter to the town despite ban on his entry. A high number of followers became angry at the arrests and encircled the New Airport Police Station before breaking into the building by smashing the main gate. They broke the cameras as well.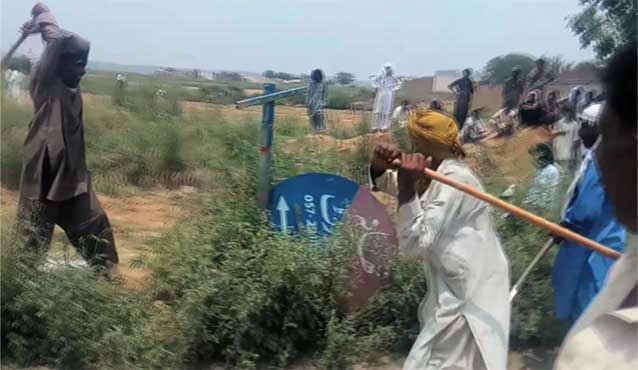 The mob took officials hostage, destroyed police vehicle and caused damage to the institution building. They also blocked Fateh Jang Road during protest which caused a traffic jam. Attock DPO came to challenge the mob with multiple troops and took control of the difficult situation.
The angry mob complained that police transferred the accused at unknown spot while they chanted slogans against the officers.