Morocco seizes 'nearly 30 tonnes' of hashish in Casablanca
Last Updated On 10 June,2014 About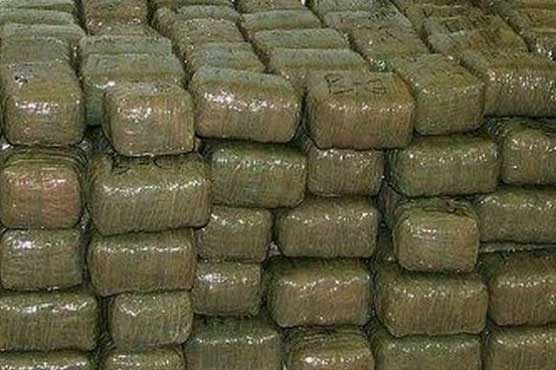 Police arrested two men in connection with the drug find, both 56 years old.
RABAT (AFP) - Moroccan police have seized nearly 30 tonnes of hashish in Casablanca, one of the largest busts in the major cannabis exporting country in years, local media reported on Monday.
Two separate busts took place, with police raiding a warehouse in the port city on Saturday and seizing 12 tonnes of the drug, known locally as "chira", Moroccan daily Annass reported.
The raid followed the discovery on Friday of 16.7 tonnes of hashish hidden inside plastic rollers and tubing in a 40 foot (12 metre) container at the port, thought to be part of the same shipment, the official MAP news agency reported.
The MAP gave a smaller estimated figure, of seven to eight tonnes, for the second haul.
Police arrested two men in connection with the drug find, both 56 years old, including the alleged mastermind of the trafficking network.
An investigation has been launched into the existence of "a large-scale trafficking operation, sending the drug to an unspecified Arab country via Casablanca port," judicial police chief Abdelhak Khayyam was quoted as saying by the MAP.
Annass gave an estimated value of 15 million euros for the first drug haul, and said the container was bound for Libya.
An unspecified quantity of money was seized in the swoop, in the form of euros and Saudi riyals, as well as 15 mobile phones including a Thuraya satellite phone.
Despite efforts by authorities over the past decade to crack down on marijuana farming, Morocco remains one of the world s top exporters of the drug and Europe s main source.
Last year, the Spanish authorities announced record discoveries of Moroccan hashish, including 52 tonnes at a warehouse in the southern city of Cordoba, and 32 tonnes of the drug in a truck carrying melons from Morocco.
The interior ministry says more than 700,000 Moroccans depend on the depend on cannabis production, which is concentrated in the northern Rif mountains and covers an estimated area of 50,000 hectares (125,000 acres).

---
---
Advertisement