Body found on Malaysian island where Briton went missing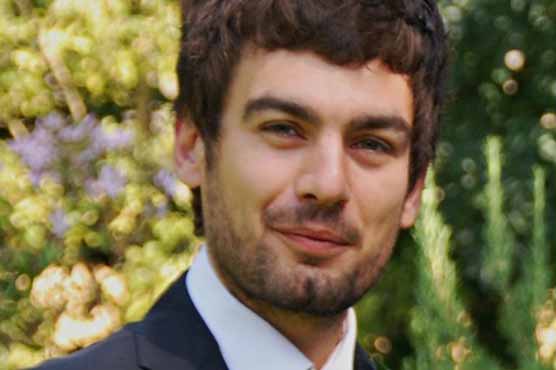 Huntley, 34, disappeared on May 27 during a jungle trek on Tioman Island of Malaysia.
KUALA LUMPUR (AFP) - Malaysian rescuers searching for missing British tourist Gareth Huntley found a body on Wednesday near a conservation project where he had served as a volunteer, a fire and rescue official said.
Huntley, 34, disappeared on May 27 during a jungle trek on Tioman Island off the east coast of Malaysia, sparking a major manhunt and mounting concern in Britain, including from Prime Minister David Cameron.
"We found a body this morning but we have not verified whether it is the missing person or someone else," said Morni Mamat, deputy director of the Pahang state fire and rescue department.
Morni told AFP a forensics team was heading to the popular tropical resort island to determine its identity and cause of death. "We will probably know today whether it is him," he said.
Rescue teams have been combing for days through jungle on the rugged and picturesque island.
But Malaysia media reports said search personnel stumbled upon the corpse less than 100 metres from the Juara Turtle Project, a conservation and research site where Huntley had volunteered.
Malaysia has deployed dozens of rescue personnel in recent days, after Huntley s friends set up a Facebook page -- partly to press for a more intensive search by Malaysian authorities.
The government is still smarting from international criticism of its response to missing Malaysia Airlines flight MH370.
The New Straits Times said members of Huntley s family -- who travelled to Tioman as the search wore on -- were briefed by local police on Wednesday s discovery, but the report gave no further details.
AFP could not immediately reach family or friends for comment.
On Monday Huntley s mother Janet Southwell, who is among relatives who travelled to Tioman, said she was "positive that with all this effort we are going to find him".
"He may be injured but we are going to find him and we will bring him out alive," she told BBC Radio.
Cameron s office said he discussed the case with his Malaysian counterpart Najib Razak on Monday and offered British assistance in the search.
Huntley s is the second recent case of Europeans falling into trouble on Tioman.
French tourist Stephanie Foray went missing on the island in May 2011. Her remains were found three month later, buried in a cave.
A Malaysian shopkeeper pleaded not guilty the following year to charges that he murdered her after she spurned his sexual advances. His trial is continuing.
Violent crime against foreigners in Malaysia remains relatively rare.