Ex-India minister behind bars after power rage protest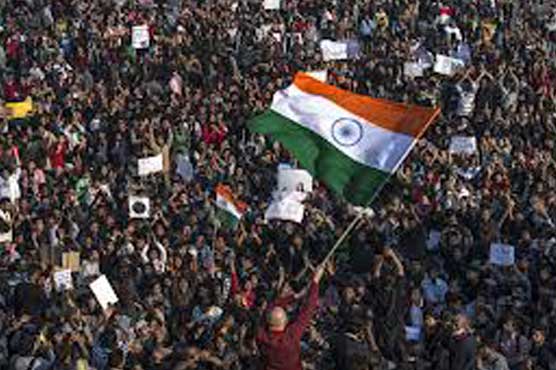 Yashwant Sinha and 54 co-accused were remanded in judicial custody for 14 days on assault charges.
NEW DELHI (AFP) - A former finance minister of India s ruling party was behind bars Tuesday over accusations he led 300 protesters in storming an electricity office and tying up its manager to denounce blackouts, a report said.
Yashwant Sinha and 54 co-accused were remanded in judicial custody for 14 days on assault charges by a court in eastern India after refusing to pay bail, the Press Trust of India news agency reported.
The protest involving Sinha, who is also a former foreign minister, comes as new Prime Minister Narendra Modi struggles to fix endemic electricity shortages that have hindered economic growth.
Police allege that Sinha and more than 300 members of Modi s Bharatiya Janata Party (BJP) invaded the office of the state electricity board in Jharkhand on Monday and then barricaded themselves inside.
Sinha, who used to represent the area in parliament, and several dozen fellow demonstrators were detained after they allegedly trussed up the general manager, said police superintendent Arvind Kumar Singh.
Sinha, who served in a previous BJP government from 1998-2002, told journalists that he had instructed the women among the protesters to bind manager Dhanesh Jha with a rope, the Press Trust of India said.
"I asked them to tie the hands of the GM (general managers) as women are the worst sufferers for not getting power," the news agency quoted him as saying.
"Their children s education is also suffering."
During blackouts, women and children spend long hours at home in sweltering heat without fans. Without power at night the children cannot study.
Jha, who filed a complaint with police, said the protesters had subjected him to a "humiliating and insulting" experience.
So-called "power-rage" protests about electricity shortages are relatively common. But this case was unusual because of Sinha s high profile and his senior status in the ruling party.
The mineral-rich but impoverished state of Jharkhand is plagued by electricity shortages while parts of India s most populous state, Uttar Pradesh, have been gripped by 12-hour blackouts in recent days as summer temperatures have soared.
Two years ago, power was cut off to hundreds of millions of Indians in one of the world s worst blackouts when grids collapsed.
Gujarat state, where Modi was chief minister for a dozen years before becoming prime minister, boasted 24-hour power.
He has vowed to fast-track stalled power projects to connect between a quarter and 40 percent of Indians estimated not to be linked to any electricity grid.