Three men convicted of killing Iran prosecutor hanged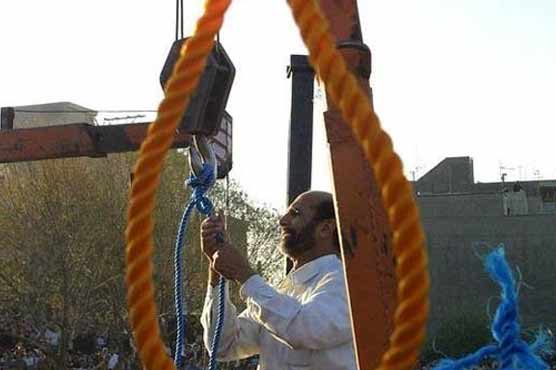 Three men convicted of killing Iran prosecutor were hanged.
TEHRAN (AP) - Iran s official news agency is reporting that three men convicted of killing an Iranian prosecutor in the country s restive border region with Pakistan have been executed.
IRNA says Omid Piri, Alireza Dahmardeh and Iman Galavi were hanged publicly Saturday in front of the family of the victim and residents of Zabol, a town in southeastern Iran. The executions took place at the same spot the men shot to death prosecutor Mousa Nouri in November. The executions happened after Iran s Supreme Court upheld the men s death sentences.
The prosecutor had been considered one of the toughest lawmen fighting against opium and other drug smuggling networks.