IPL 2023 kicks off on Friday with five new intriguing laws introduced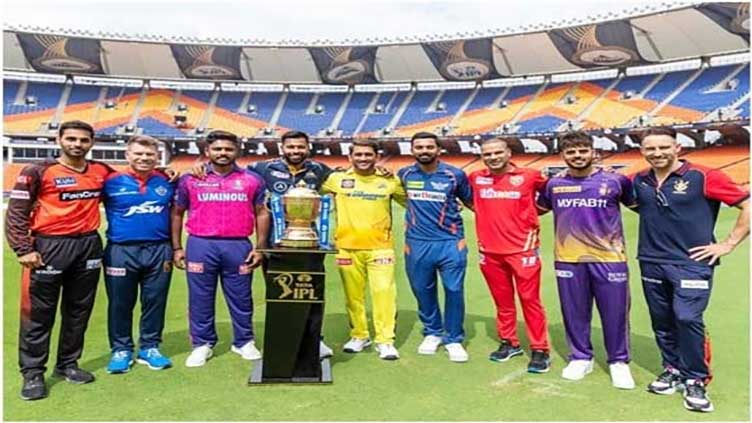 Cricket
IPL 2023 kicks off on Friday with five new intriguing laws introduced
MUMBAI (Web Desk) - The Indian Premier League (IPL) 2023 was set to be kicked off with a bang as the Chennai Super Kings and Gujarat Titans faces off in the first match of the tournament.
However, it was not just the cricket that had people talking, as five new and intriguing rules were introduced for this year's competition.
The first new law introduced was the "Impact player" rule, which allows teams to replace players until the 14th over of the match. The incoming replacement player can bat, bowl, and field, but cannot lead the team as captain. The team captain must inform the umpire of the names of their impact players during the toss and can choose them later during the match.
The second new law allows teams to announce their playing 11 even after the toss. Previously, teams were required to announce their playing 11 before the toss due to the compulsion of sending the team list to the match referee.
The third new law for IPL 2023 is the use of the DRS system to check for no balls and wide balls.
Fourth on the list of new laws is the declaration of a dead ball if a team commits an illegal activity prior to the ball being bowled. The opposing team will be awarded an additional five runs.
Lastly (fifth), teams facing a penalty for slow overrate will have to bowl 20 overs within 90 minutes. If they fail to do so, another player from the team will have to field within the 30-yard circle and cannot field on the boundary line.
As the IPL commences, cricket enthusiasts and players alike would be watching closely to see how these new laws impact the game and the teams. With ten teams competing for the title, the tournament promises to be an exciting two-month-long event.