South Africa's blasters set new T20I record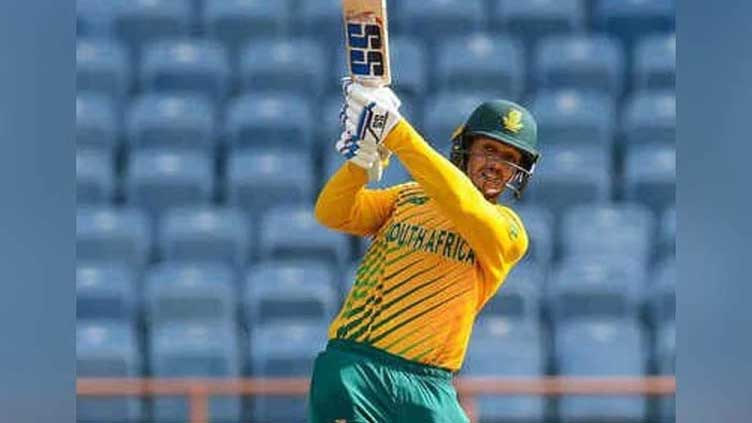 Cricket
Proteas are chasing 259 against Windies
CENTURION (Web Desk) – South Africa's openers on Sunday set a new record by smashing 102 runs in the power play in the second T20I against West Indies.
The home side broke the previous record of 98 runs by the West Indies.
West Indies have set a mammoth target of 259 runs against South Africa but Proteas have also shown resistance with 210 runs against three wickets in 15 overs, dragging the match closer to their side.
More to follow …