Shahid Afridi hails Karachi Kings over first PSL-8 victory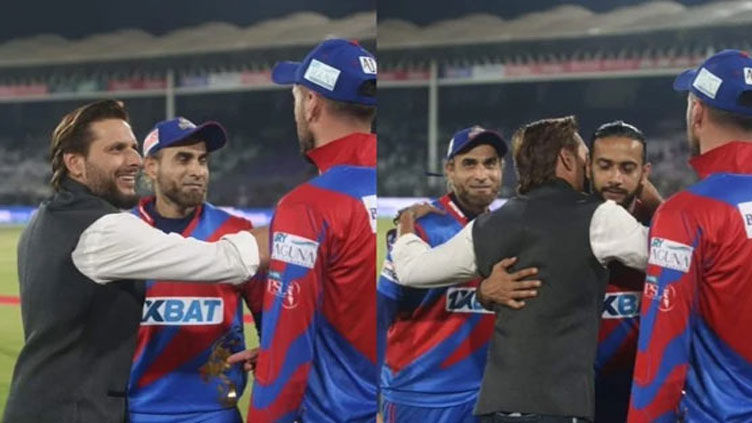 Cricket
Shahid Afridi hails Karachi Kings over first PSL-8 victory
KARACHI (Web Desk) – Former Karachi Kings Captain Shahid Afridi came to the ground to congratulate Karachi Kings after they clinched a clinical win over arch-rivals Lahore Qalandars.
Kings had opened their victory box in the eighth contest of the eighth edition of the Pakistan Super League (PSL) by securing a 67-run victory over Qalandars powered by James Vince's 46 off 36 deliveries, skipper Imad Wasim's all-rounder knock, and pacer Akif Javed's four wickets for 28 runs. Kings had posted a total of 186 runs which the Qalandars failed to chase.
Afridi came across the winners at the Karachi National Bank cricket arena and embraced them.
Talking to the media, he said the Kings should stay in the league for long as they had won against a good team. "Let the tournament conclude first and then we'll assess the performance of players", he added. Praises, he said, should not be heaped upon a player if he performed well in one match as expectations could build pressure.