Shahid Afridi schools Amir over behaviour toward Babar Azam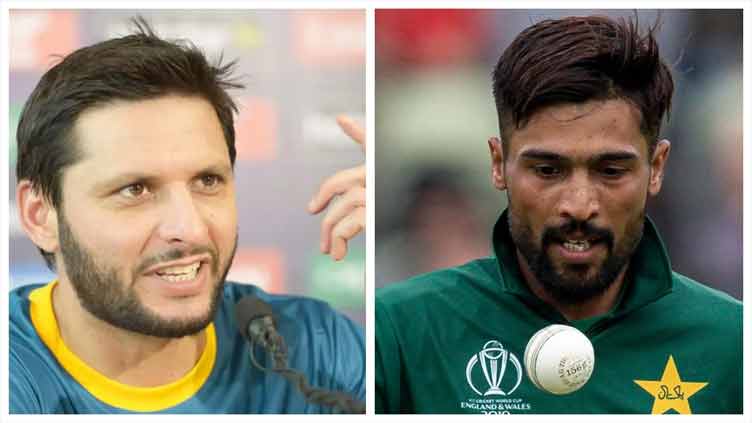 Cricket
'What if you were not able to face him while playing for Pakistan team'
KARACHI (Web Desk) – Karachi Kings pacer Mohammed Amir's behaviour toward Pakistan skipper Babar Azam before the start of the Pakistan Super League (PSL) and during a game garnered former Pakistan cricket team captain Shahid Afridi's attention.
Mohammad Amir had claimed that bowling to Babar was the same as bowling to a tailender. On the other hand, during a match between Karachi Kings and Peshawar Zalmi, Amir threw the ball toward Babar aggressively when he had played a straight drive.
Read Also: Fans wowed by Babar Azam's befitting reply to Amir's 'tail-ender' comment

Speaking to TV, Afridi said social media was abuzz with reaction to Amir's statement regarding Babar which reflected that the speedster should tone down. "I have grown a habit that if some player performs exceptionally well or does not show good performance, I contact him via call or text message," he added.
He said he texted Amir and politely scolded him over his behaviour toward Babar. "You have returned to the ground after facing a tough time and you are using unsuitable words while your juniors are playing alongside you," he added. We also committed mistakes in the past, he said, and it was good to be aggressive on the field but you should keep in mind that if you return to the team, you will have to play alongside Babar. What if you were not able to face him then, he questioned.
Afridi added that Amir responded to this by saying he was sorry for his behaviour and that the coming days would see a better Amir.