PM Shehbaz commends Sethi's efforts for promotion of cricket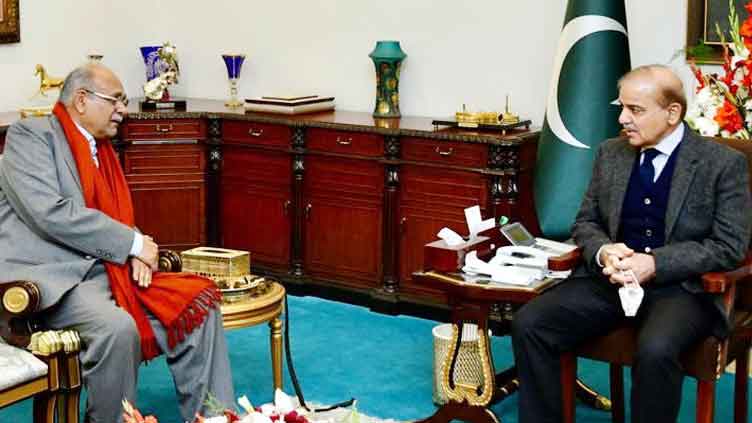 Cricket
PM Shehbaz commends Sethi's efforts for promotion of cricket
ISLAMABAD (Dunya News) – Pakistan Cricket Board's (PCB) management committee chairman Najam Sethi called on Prime Minister Shehbaz Sharif on Tuesday.
Mr Sethi informed PM Shehbaz on the steps taken to restore departmental cricket in Pakistan and the upcoming edition of the Pakistan Super League (PSL) – starting from February 13.
The premier commended Mr Sethi's efforts in promoting cricket in the country and encouraged him to persist in his hard work and commitment towards the cause.