Rameez Raja appointed BoG member, notification issued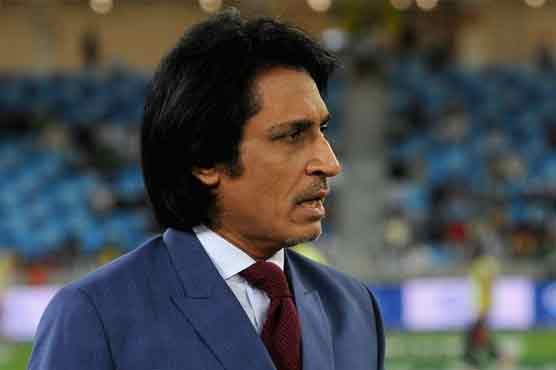 Asad Ali Khan has also been given extension as a member of the Board of Governors.
LAHORE (Dunya News) - A notification has been issued for the appointment of former skipper and renowned commentator Rameez Raja as a member of the Pakistan Cricket Board (PCB) Governing Board.
As per the notifications Asad Ali Khan has also been given extension as a member of the Board of Governors.
Earlier yesterday, Ehsan Mani confirmed he will not continue as the PCB Chairman. PCB Patron, Prime Minister Imran Khan, as per PCB Constitution 2019, will now nominate two candidates to the Board of Governors for a three-year term, following which Justice (Retd) Azmat Saeed, as the Election Commissioner, will announce the election schedule for the BoG to elect the 36th PCB Chairman.
Mani said: "I am thankful to PCB Patron, Prime Minister Imran Khan and grateful to my colleagues on the PCB Board of Governors for their support during the past three year. We made significant progress in becoming a credible, transparent and professional organisation. This resulted in Pakistan securing key positions on the ICC Committees, resumption of leading cricket playing countries tours of Pakistan, successful introduction of the new domestic cricket structure and hosting of the HBL Pakistan Super League in Pakistan.
"Some of the key projects that I have been spearheading during my time as the PCB Chairman include submission of bids for ICC Events from 2024-2031, finalisation of PCB's Future Tours Programme 2024-2027, review of the HBL PSL business and financial model, and the sale PCB's commercial and domestic media broadcast rights.
"I want to thank the PCB team, all the PSL franchise owners and other stakeholders for their support during my three years in the office. It has been an honour to lead this great organisation and I hope I have made positive contribution in taking Pakistan cricket forward.
"I would like to wish my successor the very best in taking the PCB and Pakistan cricket to the next level with the support of the excellent executive team at the PCB led by Wasim Khan."
When Ehsan Mani assumed charge on 4 September 2018, Pakistan were ranked seventh in Tests, sixth in ODIs and No.1 in T20Is. When he departs, Pakistan are ranked fifth in Tests, sixth in ODIs and No.4 in T20Is. During his time, the Pakistan men's national side played 25 Tests, won nine and lost 11; played 42 ODIs, won 16 and lost 23; and played 44 T20Is, won 23 and lost 16. In pathways cricket, Pakistan finished third in the ICC U19 Cricket World Cup 2020, while in women's cricket, Pakistan qualified directly for the Birmingham Commonwealth Games 2022.
Also during his tenure, the entire 2020-21 domestic cricket season was held during the Covid-19 pandemic, making Pakistan the only country to deliver a complete season of domestic season.