Afghanistan to play first-ever Test in India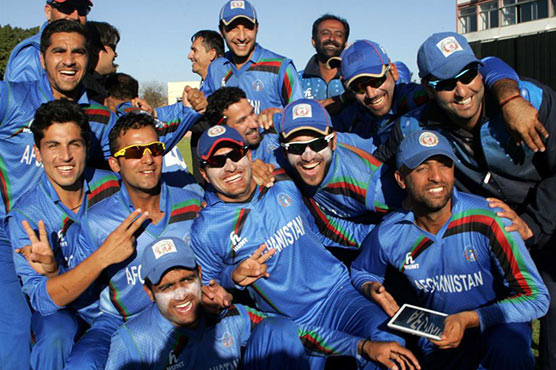 Arch-rivals India and Pakistan have not played a bilateral series since 2013 because of political tensions. Photo: AFP
(AFP) - Afghanistan will play their first ever Test match in India, officials from both countries announced Monday, amid speculation that the game could be played as early as next year.
Afghanistan and Ireland were given Test status in June by the International Cricket Council.
"The Afghans were scheduled to play their first Test in 2019 versus Australia but considering the historic relationship between India and Afghanistan, we decided to host their first Test," BCCI acting secretary Amitabh Choudhary said.
The BCCI did not say if the Test against Afghanistan is included in India's 81 home matches scheduled for 2019-2023, leading to speculation that the two nations are looking to play the match next year.
Atif Mashal, the Afghanistan Cricket Board (ACB) chairman, said on Twitter that the date and venue will be announced soon.
India has acted as a mentor for Afghanistan cricket, hosting some of the war-torn nation's home matches
This year, spinner Rashid Khan and former captain Mohammad Nabi became the first Afghans to be picked in the Indian Premier League auction.
Choudhary said after a BCCI meeting that there would be home games against England, Australia and South Africa but Pakistan is still not included in India's schedule.
Arch-rivals India and Pakistan have not played a bilateral series since 2013 because of political tensions.
India's next fixtures cycle has more home matches than the current schedule, but the number of playing days has been cut following complaints from players led by skipper Virat Kohli