Russians reluctantly embrace Chinese cars after Western brands depart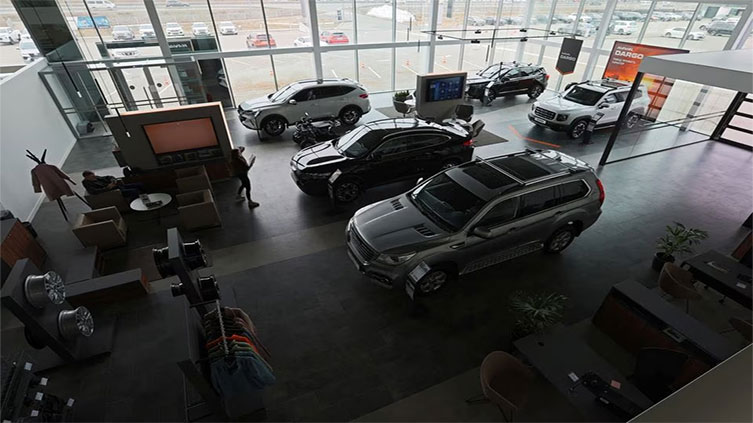 Business
Russians reluctantly embrace Chinese cars after Western brands depart
MOSCOW (Web Desk) - As the exodus of Western carmakers narrows options for Russian consumers, Chinese automakers are filling the gap, forcing Russians to overcome their reluctance to embrace Chinese brands and stomach higher prices.
Chinese brands such as Haval , Chery and Geely now account for almost 40% of Russia's new car sales, data from analytical agency Autostat and consulting company PPK showed, up from less than 10% in January-February of 2022, pouncing on the opportunity left by the exit of firms such as Renault, Nissan and Mercedes.
Czech carmaker Skoda Auto, part of Volkswagen Group and one of several Western automakers that had local car production, is in the final stages of a deal to sell its Russian assets in the wake of Western sanctions after Moscow despatched troops to Ukraine last February.
According to several Russian car buyers - individuals and dealerships - who perceived the quality of some Chinese cars to be lower than Western rivals and industry experts said Chinese manufacturers needed to enhance their reputation even as their market share soars.
Russia's former president Dmitry Medvedev said on Friday after a visit to China in December that cooperation with Chinese manufacturers was good and consumers' perceptions were out of date.
"We used to laugh at some of their designs, but I went for a ride in a local car and looked at others," he said, "I'll say bluntly: the car I drove was certainly no worse than a Mercedes".