Gas prices increased by more than 100pc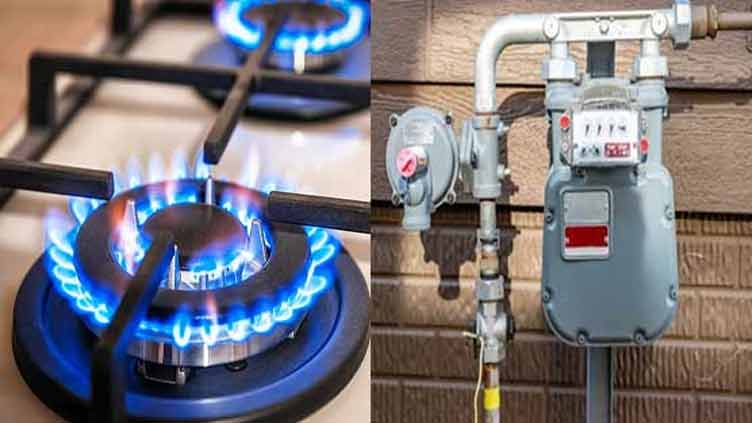 Business
Gas prices increased by more than 100pc
ISLAMABAD (Dunya News) – The Economic Coordination Committee (ECC) on Monday approved a more than 100pc increase in the prices of gas for domestic, commercial, and exporter consumers in the wake of the government's negotiations with the International Monetary Fund (IMF).
The price per metric million British thermal units (MMBtu) for domestic consumers has been increased by Rs50 to Rs1810 depending on the slabs, and for commercial consumers from Rs1283 to Rs1650. On the other hand, the price per MMbtu for consumers buying in bulk has gone up from Rs780 to Rs1600, and prices per MMbtu for power plants of K-Electric, and SNPC have increased from Rs857 to Rs1050.
The prices for the fertilizer sector have been increased by Rs1275 per MMBtu while the cement industry will pay Rs1500 instead of Rs1277 per MMBtu. Exporters will be charged Rs1100 per MMBtu and CNG will be available at Rs1805 per MMBtu. Apart from that, protected category consumers will pay fixed charges of Rs50 while non-protected category consumers will pay Rs500.
The new price will take effect from Jan 01, 2023. On the other hand, the ECC also assented a grant of Rs40 billion for the Benazir Income Support Programme (BISP). Oil and Gas Regulatory Authority (Ogra) had already proposed the increase in gas prices.
Read Also: IMF, Pakistan to resume talks on unlocking bailout funds: officials
Earlier, the power distribution companies had filed an application in the National Electric Power Regulatory Authority seeking permission to collect an additional Rs17 billion in electricity consumer bills as the federal government was scrambling to appease the (IMF) by imposing new taxes on the public to unlock next $1.1 billion tranche of the $7 billion loan.