US Treasury takes another step to prevent exceeding debt ceiling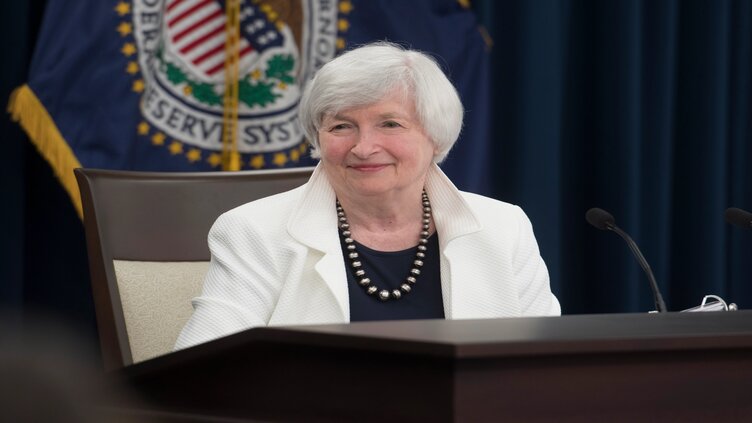 Business
Treasury Secretary Janet Yellen stops reinvestments in Government retirement fund
WASHINGTON (Reuters) - To prevent exceeding the federal debt ceiling US Treasury Secretary Janet Yellen activated yet another exceptional cash management tool. She stopped daily reinvestments in a sizable government retirement fund that owns Treasury securities.
Yellen did not change the estimated early June date for when the Treasury could no longer be able to pay the nation s debts without an increase in the $31.4 trillion statutory borrowing limit when she informed Congress of the decision to tap the Government Securities Investment Fund (G Fund).
In a letter to Republican House Speaker Kevin McCarthy and other legislative leaders, Yellen stated that the law regulating G Fund investments "expressly empowers the Secretary of the Treasury to halt investment of the G Fund to avoid surpassing the statutory debt limit." "This suspension action has been taken in comparable situations by my predecessors."
As the US ostensibly neared the debt ceiling last week, Yellen put a halt to reinvestments in two additional retirement and health benefit funds. Republicans, who now hold control of the House, have promised to reject a raise in the debt ceiling in the absence of expenditure cuts from the Biden administration.
One of the biggest strategies Treasury may use to regain borrowing authority under the debt ceiling is the G-Fund move. According to its most recent annual report, the fund, which is a component of the Thrift Savings Plan for federal employees, had net assets of $210.9 billion at the end of 2021.
The retirement fund, which operates like a money market, often invests its full daily balance in special-issue Treasury securities that count toward the debt ceiling. The reinvestments can be stopped, allowing for the issuance of more regular Treasury bills, notes, and bonds.
However, once a debt ceiling standoff is resolved, the Treasury is mandated by law to refill the fund along with any lost earnings. Both federal employees and retirees would not be impacted by this decision.
Yellen used a phrase she frequently used in her letters to lawmakers: "I respectfully ask Congress to act immediately to defend the full confidence and credit of the United States."