Financial czar assures country will not default, refutes rumors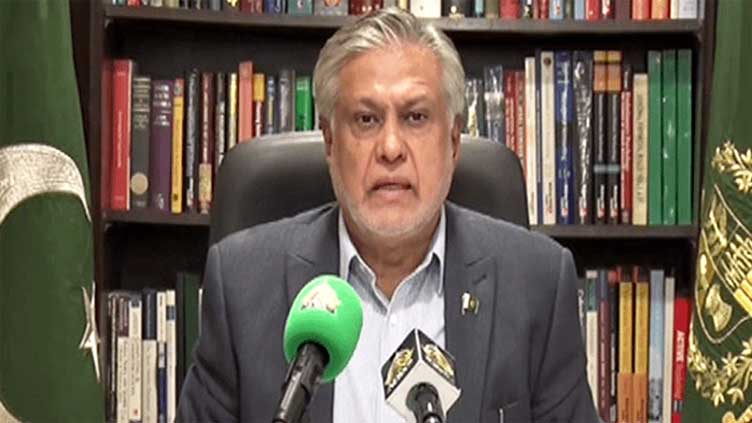 Business
Financial czar assures country will not default, refutes rumors
ISLAMABAD (Dunya News) – Finance Minister Ishaq Dar on Saturday while rejecting speculations surrounding default and delay in upcoming bond payments assured that country will not default, and would meet $1bn bond payments.
Addressing a press conference via video link, Dar said that Pakistan has never defaulted on its commitments and that those who spread rumours against the country's economy should stop, because such "irresponsible statements" would hurt the country and should be avoided.

"There is no truth in such rumours that oil reserves are depleting. The reserves are present at the level they should be and there is no need for worry," Dar assured.

Dar went on to say that the current account deficit was under strict monitoring and managed for the national interest. He said it was $316 million in September and was expected to be below $400m in October.

He added that if the current account deficit continued on its current path, it would be around $5-6 billion for the year, rather than the projected $12 billion.
Ishaq Dar urged the people to think for Pakistan beyond their political affiliations and avoid speculations.