Published On 24 June,2021 05:23 pm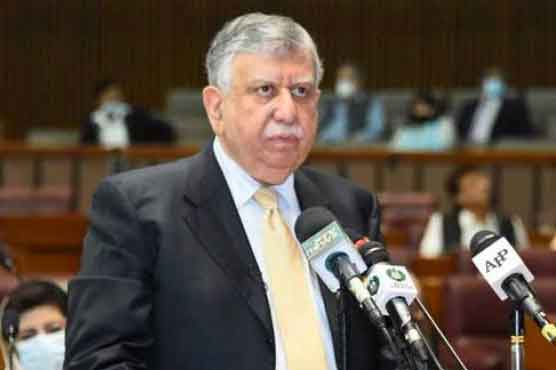 He said tax evaders will be issued notices through third parties
ISLAMABAD (Dunya News) – Minister for Finance and Revenue Shaukat Tarin on Thursday said that he is ready to sit with the opposition parties for charter of economy.
The finance minister said that the federation is bearing expenses of the security, health and deployment of Rangers in the provinces. He said the government plans to provide Rs 100 billion loan for SMEs in the next budget, adding that the sales tax on milk has been abolished while duty on import of plant machinery will be reduced.
He said that there was no possibility of any change in the FBR team till June 2022, adding that the powers to arrest were withdrawn from the FBR Assistant Commissioner. He said tax evaders will be issued notices through third parties, adding that the waiver will be reinstated in case it affected the investment.
Shaukat Tarin said that he was ready to talk with the opposition on the Charter of Economy and the procedures for opening bank accounts for profit organizations will be worked out. 50 chartered accountants have been demanded from the Institute of Chartered Accountants of Pakistan (ICAP).