Decline in stock exchange: Here are some of the reasons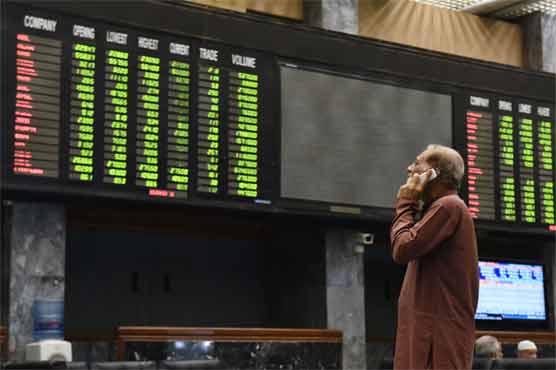 Going to IMF will cause economic stress for Pakistan; devaluation of rupee is inevitable.
(Web Desk) – Pakistan Stock Exchange showed a gloomy picture of prevailing economic trends when it fell down by 1100 points in one day. Experts believe there are various reasons which have caused declined to this extent. One of the obvious reasons is government heeding to take assistance from International Monetary Fund (IMF), the option which the government did not want to avail.
ALSO READ: Dollar value decreasing: Knocking door of IMF still inevitable for PTI
Prime Minister Imran Khan shattered the doubts on Sunday and clarified his government's position concerning availing bailout package from IMF. Khan said it is highly likely that we go to IMF and if we do not, it will plunge us into severe balance of payment crisis.
Pakistan foreign exchange reserves are already touching a new low. In the month of September, they were around $9billion while within some days they went down to $8.4Billion, enough to pay for imports till the end of this year. Their reduction is among the causes of stock exchange to be in the doldrums.
According to Chairman of AKD Group Aqeel Karim Dhedhi, the reasons for decline on Monday are the same: reduction in foreign exchange reserves and devaluation in the value of rupee. He added that going to IMF will mean further devaluation of our currency and increase in the interest rate. Resultantly, the investors will extract their investment from the stock exchange. He even said the interference of international actors is also causing economic corrosion.
On the other side, Deputy President of Arif Habib Limited Farhan Mansoori said one of the evident reasons for the decline is the devaluation of rupee. The dollar seems to be going up to Rs140. He predicted further decline, at least 1000 points, in stock exchange. In reality, going to IMF will cause economic stress for Pakistan. Nation should remember that the country is not out of IMF's clutches, not in the near future.
Source Roznama Dunya
Edited and translated by Junaid Ali Malik