Last Updated On 25 December,2015 01:29 pm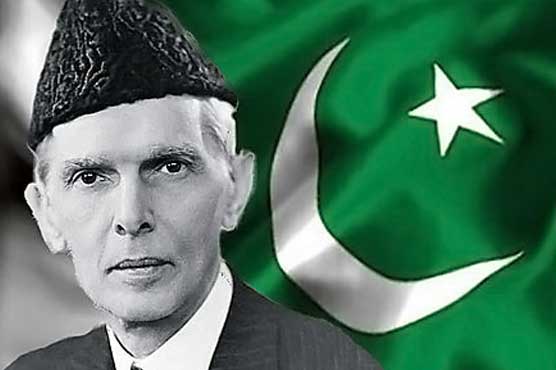 PMA Kakul's cadets have taken responsibilities as guards of Quaid-e-Azam Jinnah's mausoleum
LAHORE (Dunya News) - The 139th birth anniversary of father of the nation Quaid-e-Azam Muhammad Ali Jinnah is being celebrated today (Friday) throughout the country. Quaid-e-Azam Muhammad Ali Jinnah was Born on December 25, 1876 in Karachi.

Special programmes are scheduled to be held across the country to shed light on the Quaid's struggle for creation of Pakistan and to highlight his guiding principles of unity, faith and discipline. It is a public holiday and national flag will be hoisted atop all public and private buildings.

Quran Khwani was held at the Mazar-e-Quaid in Karachi while change of guards ceremony was also conducted. A large-number of people from all walks of life are visiting the tomb to pay tribute for the services he rendered for the creation of a separate homeland for the Muslims of the Sub-continent.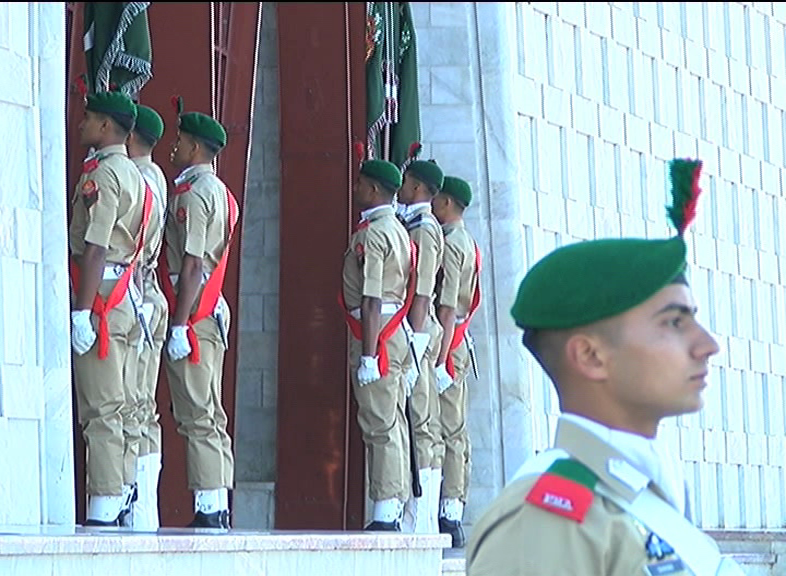 A still from the change of guards ceremony in Karachi
---
Public and private organizations and educational institutions are holding functions to highlight different aspects of the life of Quaid-e-Azam.

In his message on the occasion, Prime Minister Nawaz Sharif has asked the nation to seek guidance from the lifestyle and upright character of father of the nation Quaid-e-Azam Muhammad Ali Jinnah and transform Pakistan into a model state with prevalence of peace, brotherhood, moderation, patience and protection to minorities' rights.
---
---
The Prime Minister said that Quaid-e-Azam had taught us to follow the democratic norms as he himself led a life replete with untiring struggle within the confines of law and constitution.

"He held that a sound democratic system based upon public aspirations could guarantee solidarity, prosperity and stability of Pakistan," the Prime Minister added.
President Mamnoon Hussain shook hands with children from different schools who had come to take part in the leading ceremony Quaid-e-Azam Day.
Pakistan Military Academy (PMA) Kakul's cadets have taken responsibilities as guards of Quaid-e-Azam Muhammad Ali Jinnah's mausoleum.
PMA's commandant Major General Nadeem Raza was the chief guest of the ceremony. Quaid-e-Azam was the first colonel in chief of the Pakistan Military Academy.
Major General Raza offered fateha and laid floral wreath at Quaid's mausoleum. Sindh Chief Minister Qaim Ali Shah and Governor Ishratul Ibad also paid a visit to Jinnah s tomb.
---