Philippines launches joint sea and air patrols with US military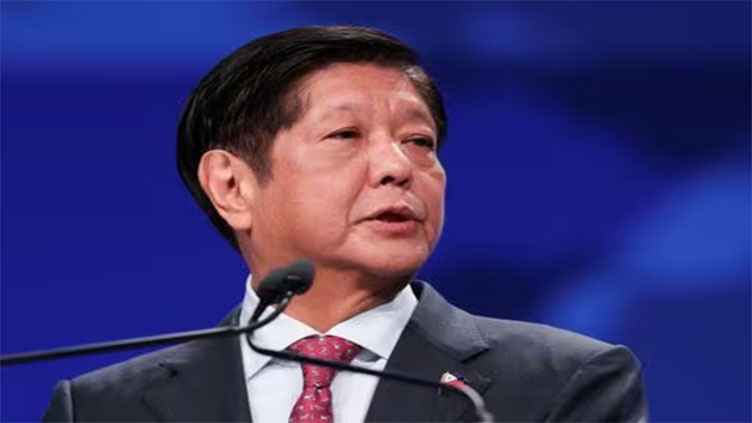 World
The announcement comes amid a rapid strengthening of ties between the two defence treaty allies
MANILA (Reuters) – Joint maritime and air patrols in the South China Sea between the Philippines and the United States military were launched on Tuesday, Philippine President Ferdinand Marcos Jr said, describing it as a "significant initiative".
The Philippine leader's announcement comes amid a rapid strengthening of ties this year between the two defence treaty allies, including a decision to almost double the number of Philippine bases accessible to the US military, including some facing Taiwan.
"This significant initiative is a testament to our commitment to bolster the interoperability of our military forces in conducting maritime and air patrols," Marcos said on social media platform X.
The patrol would take place off of the island of Mavulis, according to Eugene Cabusao of the Northern Luzon command. The island is the northernmost point of the Philippines, located about 100 km (62 miles) off Taiwan.
The announcement comes a day after Marcos told a forum in Hawaii the situation in the South China Sea had become more "dire than it was before", with the Chinese military inching closer to Philippine coastline.
The patrols are likely to irk China, which has warned the Philippines against activities with the United States that it says could stoke regional tensions. China's embassy in Manila did not immediately respond to a request for comment on the exercise.
China claims most of the South China Sea through a "nine-dash line" that stretches as far as 1,500 km (900 miles) south of its mainland, cutting into the exclusive economic zones (EEZ) of rival claimants such as Brunei, Indonesia, Malaysia, the Philippines and Vietnam.
Marcos this year rekindled ties with Washington after its testy relationship with a predecessor who had pivoted closer to China, despite Beijing developing military installations on manmade islands within the Philippines' exclusive economic zone (EEZ).
Relations with China have soured under Marcos, with repeated standoffs between Chinese and Filipino vessels in waters claimed by both countries, prompting heated rhetoric between them and concerns of an escalation.
The joint maritime and air patrols would start in the area off the Batanes islands and head west to the South China Sea, according to a Philippine military statement.
It said the Philippines would deploy three navy vessels, two FA-50 light combat aircraft and a A-29B Super Tucano light attack plane, while and the United States would mobilise a littoral combat ship and a P9-A maritime patrol and reconnaissance aircraft.
Jay Batongbacal, director of the Manila-based Institute for Maritime Affairs and Law of the Sea, said the joint patrol with the United States showed the Manila was making a stand over the South China Sea.
"It shows that the Philippines is really firming up its posture on West Philippine Sea issues," he said, referring to the Philippine EEZ.
"I guess it shows the determination of the current administration of pursuing its more robust policy with respect to the West Philippine Sea."