Kyiv official urges more cost effective weapons for countering Russia drones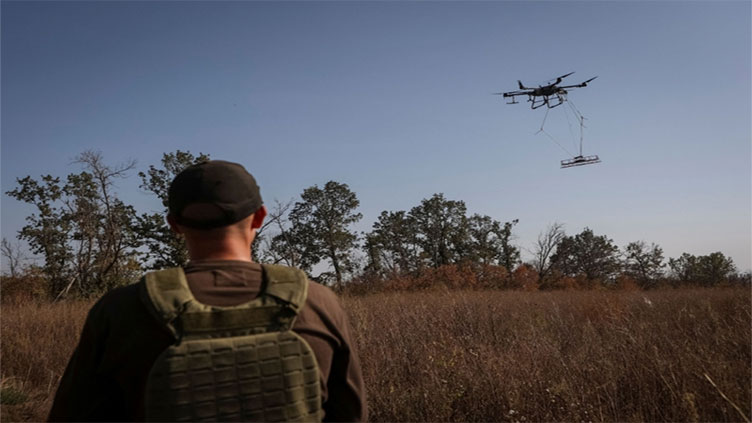 World
Ukrainian official called for a reassessment of Western anti-aircraft systems supplied to Ukraine.
KYIV (Reuters) - A senior Ukrainian official called on Monday for a reassessment of Western anti-aircraft systems being supplied to Ukraine, saying simpler and cheaper weapons could be more cost-efficient in countering Russia's Iranian-made Shahed drones. The Shahed drones are deployed in Russian attacks virtually every day. Ukraine has become skilled at downing them though some still hit industrial and residential sites despite Moscow's assurances that it does not target civilians.
Mykhailo Podolyak, an adviser to Ukrainian President Volodymyr Zelenskiy, said the issue was not just one of securing more anti-aircraft systems "but primarily solving a mathematical problem lying in the economics of war".
While Western systems, like NASAMS and Iris-T, were used to down missiles, he said, using them to intercept Shaheds may not be cost-effective, Podolyak wrote in English on the X platform, formerly Twitter.
"Thus, it leads to depletion of allied stockpiles and long-term weakening," Podolyak wrote.
"The solution is obvious: in addition to mobile large-caliber machine guns, there are plenty of simpler and cheaper anti-aircraft systems available today that have proven themselves to be effective against Shaheds. These include Gepard and Vampire."
The Gepard is an anti-aircraft-gun tank made in Germany. The U.S.-made Vampire counter-drone system consists of a laser-guided missile launcher than can be installed on a truck bed.
Such scaling-down, Podolyak wrote, "will minimise the effect of Russian 'raids' and ensure long-term stability of Ukrainian skies and our neighbouring NATO countries".
Ukraine has relied heavily on arms supplies from Western countries in facing the 19-month-old Russian invasion and in launching a counteroffensive in June aimed at recovering the roughly 18% of its territory held by Moscow's troops.
Zelenskiy and other officials have stressed in recent weeks the importance of developing Ukraine's own arms industry and in jointly developing weapons with Western companies.