Ukraine's parliament taunts Elon Musk after meme mocking Zelenskiy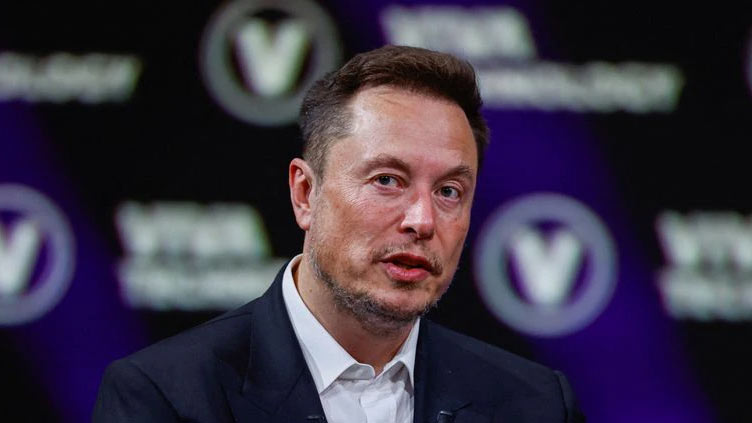 World
Ukraine's parliament taunts Elon Musk after meme mocking Zelenskiy
KYIV (Reuters) - Ukraine's parliament and its speaker taunted billionaire Elon Musk on Monday after he posted a meme on his social media platform mocking President Volodymyr Zelenskiy's pleas for wartime assistance from the West.
Musk owns SpaceX, which provides Starlink satellite communication services that are vital for Ukraine's defence effort, but his statements have sometimes angered Kyiv since the full-scale invasion launched by Russia in February last year.
Early on Monday, Musk posted a meme on his platform X, formerly known as Twitter, showing Zelenskiy and the caption: "When it's been 5 minutes and you haven't asked for a billion dollars in aid."
The Ukrainian leader and his top lieutenants have appealed to their allies throughout the war to secure billions of dollars of military aid to weather and push back Russia's invasion.
The speaker of Ukraine's parliament, Ruslan Stefanchuk, hit out at Musk's jibe with his own post on X.
"The case when ...(Elon Musk) tried to conquer space, but something went wrong and in 5 minutes he was up to his eyeballs in shit," an apparent reference to SpaceX's failed rocket launch in April.
Ukraine's parliament, on its official page on X, accused Musk of spreading Russian propaganda, posting its own version of the meme with a picture of Musk and the caption: "When it's been 5 minutes and you haven't spread Russian propaganda".
A Ukrainian presidential adviser, Mykhailo Podolyak, who has criticised some of Musk's statements in the past, said in a post on X that being silent or ironic about Ukraine played into the hands of Russian propaganda.
"Unfortunately, not everyone and not always, while being significant media figures, but being thousands of kilometres away from the war's epicenter, is able to realize what the daily bombardments and cries of children losing their parents are."
Ukrainian officials criticised Musk earlier in the war for suggesting that they should consider giving up land for peace, a position that Kyiv has staunchly rejected.
Zelenskiy visited the United States in September and met top officials in a bid to secure further aid. Over the weekend, aid for Ukraine was omitted from a stopgap funding measure passed by US Congress to avert a US government shutdown.
The US has been the largest single donor to Ukraine since Russia's full invasion last year, giving tens of billions of dollars in military and financial aid.