UN refugee agency readying for up to 120,000 refugees in Armenia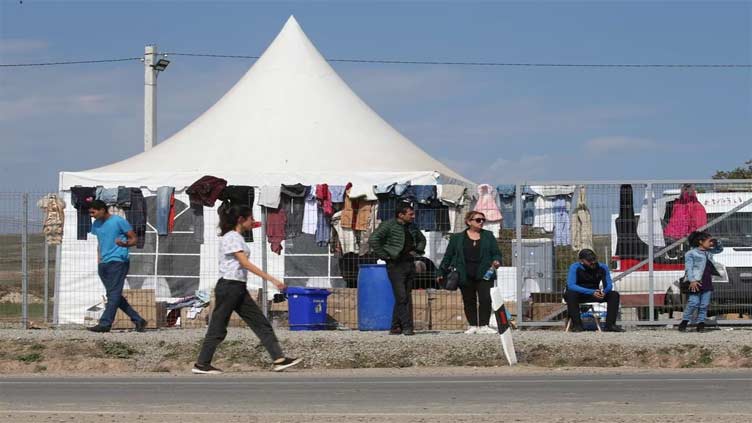 World
Nearly a third of the refugees are children
GENEVA (Reuters) - Over 88,000 people have crossed into Armenia from Nagorno-Karabakh and the total could reach 120,000, said a U.N. refugee agency official on Friday, a figure matching estimates of the entire population of the breakaway region recaptured by Azerbaijan last week.
Kavita Belani, UNHCR representative in Armenia, told a U.N. press briefing by video link that huge crowds of tired and frightened people were gathering at registration centres.
"This is a situation where they've lived under nine months of blockade," she said. "And when they come in, they're full of anxiety, they're scared, they're frightened and they want answers."
"We are ready to cope with up to 120,000 people. It's very hard to predict how many will come at this juncture," she added in response to a question about refugee numbers. Initial planning figures were for between 70-90,000 refugees but that needs updating, she added.
Nearly a third of the refugees are children, another U.N. official told the briefing.
"The major concern for us is that many of them have been separated from their family," said Regina De Dominicis, UNICEF regional director.
International Federation of Red Cross and Red Crescent Societies representative Hicham Diab said there was a massive need for mental health support for refugees.
"The situation often involves families arriving with children so weak that they have fainted in their parents' arms," he said.
Carlos Morazzani, operations manager of the International Committee of the Red Cross, said it had transferred around 200 bodies out of Karabakh on Thursday - victims of a fuel depot explosion and recent fighting.
Going forward, it will be focusing on helping those left behind with basic food and hygiene items.
"We had been planning for the evacuation to be a longer process," he said. "The evacuations this week have gone very fast, very high numbers of people, but as a result of that many people become stranded."