Mexico disperses thousands of migrants to ease pressure on southern border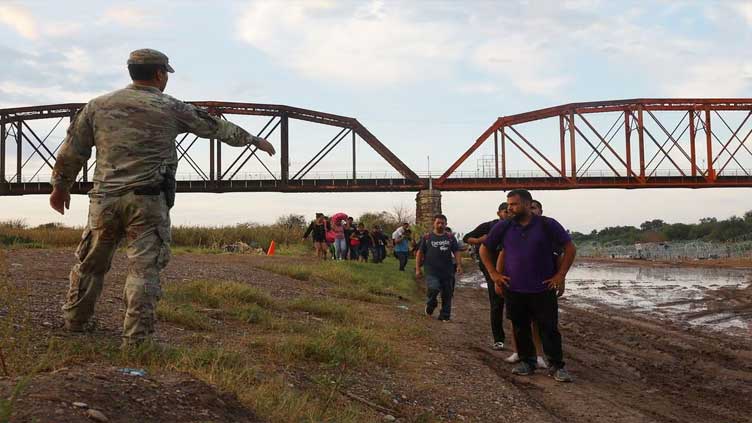 World
Mexico disperses thousands of migrants to ease pressure on southern border
TAPACHULA, Mexico (Reuters) - Mexico moved to disperse a major build-up of migrants on its southern border with Guatemala by transporting thousands into nearby towns and setting up a camp to relieve pressure on local authorities, the government said on Tuesday.
The National Migration Institute (INM) said it deployed 189 buses and 73 vans to move over 8,000 migrants from the southern city of Tapachula to other parts of the state of Chiapas and the southern states of Veracruz and Tabasco.
"Given the unusual concentration of migrants at the facilities of the Mexican Commission for Aid to Refugees (COMAR) in Tapachula, the National Migration Institute depressurized the place, relocating more than 8,000 migrants to avoid situations that put them in danger," the INM said in a statement.
Nevertheless, on Tuesday morning, thousands of people were still waiting outside COMAR's Tapachula offices, as migrants continued to cross the Suchiate River from Guatemala into Mexico, according to a Reuters witness.
The INM said it set up a camp for COMAR in a Tapachula park so that asylum-seekers could be processed without being exposed to potential violence resulting from the crowds at the office.
Large numbers of migrants have been crossing into the United States from Mexico in recent weeks, piling pressure on the Biden administration to stem the flow of people as the U.S. 2024 presidential election race begins to heat up.
So many people have been boarding freight trains north that one of Mexico's main railroad operators last week suspended some services, citing fears for migrants' safety.
Discussing the railway concerns with U.S. officials at the end of the week, Mexico said the two sides had agreed on a series of measures to tackle the challenge.
They included steps to relieve pressure on Mexico's northern border with the U.S. and commitments to liaise with the governments of Venezuela, Brazil, Nicaragua and Colombia to return migrants of those nationalities expelled from the U.S.