China logs 52.2 Celsius as extreme weather rewrites records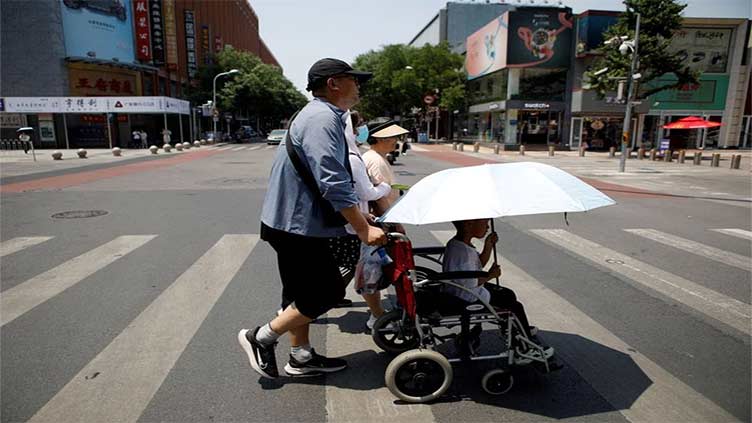 World
Temperatures at Sanbao township in Xinjiang's Turpan Depression soared as high as 52.2C on Sunday
BEIJING (Reuters) – A remote township in China's arid northwest endured temperatures of more than 52 Celsius (126 Fahrenheit) on Sunday, state media reported, setting a record for a country that was battling minus 50C weather just six months ago.
Temperatures at Sanbao township in Xinjiang's Turpan Depression soared as high as 52.2C on Sunday, state-run Xinjiang Daily reported on Monday, with the record heat expected to persist at least another five days.
The Sunday temperature broke a previous record of 50.3C, measured in 2015 near Ayding in the depression, a vast basin of sand dunes and dried-up lakes more than 150 m (492 ft) below sea level.
Since April, countries across Asia have been hit by several rounds of record-breaking heat, stoking concerns about their ability to adapt to a rapidly changing climate. The target of keeping long-term global warming within 1.5 C is moving out of reach, climate experts say.
Prolonged bouts of high temperatures in China have challenged power grids and crops, and concerns are mounting of a possible repeat of last year's drought, the most severe in 60 years.
China is no stranger to dramatic swings in temperatures across the seasons but the swings are getting wider.
On Jan. 22, temperatures in Mohe, a city in northeastern Heilongjiang province, plunged to minus 53C, according to the local weather bureau, smashing China's previous all-time low of minus 52.3C set in 1969.
Since then, the heaviest rains in a decade have hit central China, ravaging wheat fields in an area known as the country's granary.
This week, the United States and China are looking to rekindle efforts to fight global warming, with US special climate envoy John Kerry in Beijing holding talks with his Chinese counterpart Xie Zhenhua.