South Korea's Yoon thanks Japan's Kishida for his efforts to mend ties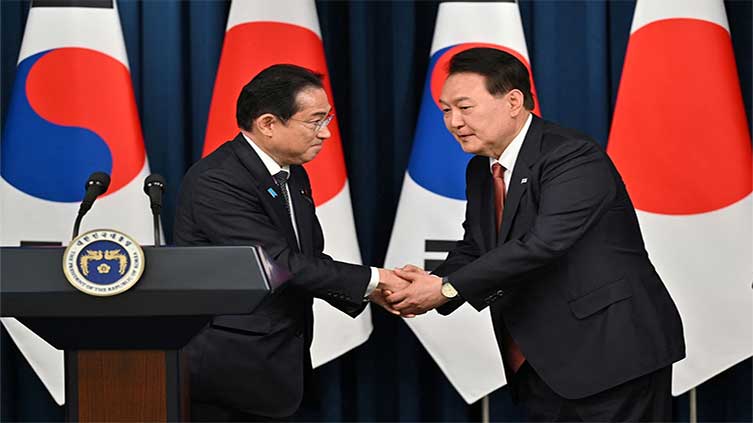 World
The bilateral meeting on Sunday marks the third between the two leaders this year
SEOUL (Reuters) - South Korean President Yoon Suk Yeol said on Sunday that Japanese Prime Minister Fumio Kishida's words resonated with many South Koreans when earlier this month he said that "his heart hurts" for those who suffered as wartime labourers under Japan's colonial rule.
Yoon made the remark at a meeting with Kishida on the sidelines of the Group of Seven (G7) Summit in Hiroshima in Japan.
The bilateral meeting on Sunday marks the third between the two leaders this year. Although relations between the two countries had been icy for years, ties have improved since South Korea announced in early March a plan for its companies to compensate forced labour victims.
Ahead of their meeting on Sunday, Yoon and Kishida visited the Hiroshima Memorial Peace Park to pay their respects at a memorial for Korean victims who had perished in the atomic bombings in 1945.
"I feel that our visit was important for both Japan and South Korea relations, as well as for us to pray for world peace," Kishida said to Yoon ahead of the meeting.