Britain's record holding climber says Everest is 'dry, more rocky'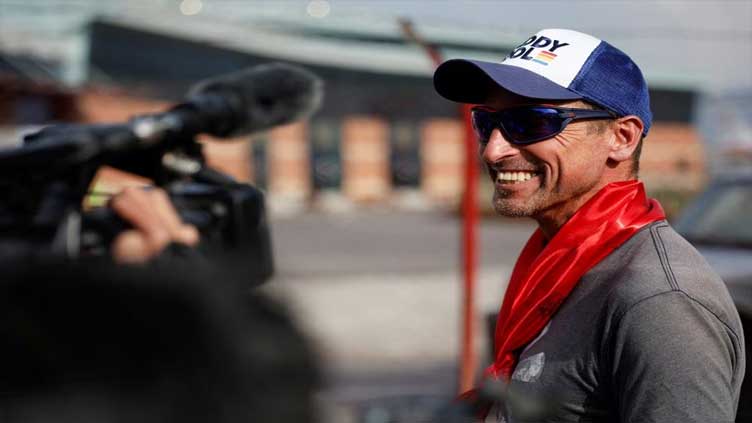 World
Britain's record holding climber says Everest is 'dry, more rocky'
KATHMANDU (Reuters) - Mount Everest is losing snow and turning "dry and rocky", British climber Kenton Cool, who made his 17th ascent of the world's highest peak this week, the most by a foreigner, said on Saturday.
The 49-year-old Cool, who climbed the 8,849-metre (29,032-foot) peak for the first time in 2004, said the giant mountain appears to be drying now.
"If you go back to early mid-2000s there used to be a lot of snow," he told Reuters in an interview in Kathmandu after returning from his record-setting expedition which was confirmed by Nepali and hiking officials this week.
"A general trend of the mountain is to be rockier and less snow ... But it changes year on year."
Cool said he had never seen the types of rock falls he saw on the Lhotse Face, along the route to the Everest summit, before.
"That shows how dry the mountain is now ... I think that is because of the lack of precipitation, a lack of snowfall. It could be global warming or any environmental change of some sort," he said.
Climate scientists say the earth's temperature has increased by an average of 0.74 degrees Celsius over the past 100 years, but warming across the Himalayas has been greater than the global averages.
Officials have said the average temperature in Nepal was rising by 0.06 degrees Celsius annually, due in part to its location between China and India, two of the world's heaviest polluters.
Also this week, a 53-year-old Nepali guide, Kami Rita Sherpa, improved his own record of most summits after scaling Everest for the 27th time.
Cool said his 17th ascent might not be the last and he would return to the mountain next year.
But the mountaineer wants to bid goodbye to Everest after 2-3 years.
He wants to climb Nepal's Kanchenjunga, the world's third highest peak at 8,586 metres (28,169 ft) and the 8,481-metre (27,825 ft) high Makalu, the fifth tallest.