Daily Mail urges UK court to reject lawsuit by Prince Harry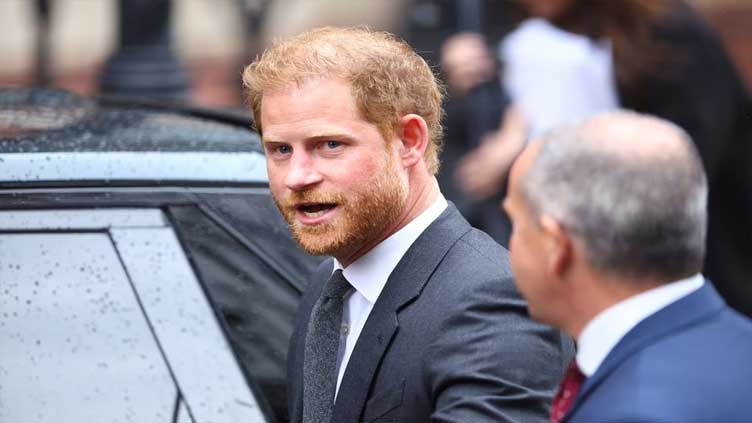 World
Daily Mail urges UK court to reject lawsuit by Prince Harry
LONDON (Reuters) – The High Court in London should throw out a lawsuit brought by Britain's Prince Harry and other individuals alleging phone-hacking and other privacy breaches by The Daily Mail and Mail on Sunday as the claims come "too late," the lawyer for the tabloids' publisher said on Wednesday.
Harry, the singer Elton John and five other high-profile people are suing publisher Associated Newspapers, alleging they were the victims of "numerous unlawful acts" carried out by the Daily Mail and Mail on Sunday journalists or private investigators working on the titles' behalf.
Associated's lawyer Adrian Beltrami told the High Court in London that the claims, some dating back 30 years, were outside a time limit for legal action, and that the judge should rule in the publisher's favor without a trial.
"The claims are rejected by the defendant in their entirety," Beltrami told the court, which began the four-day preliminary hearing on Monday.
In written statements, the complainants allege they were victims of privacy breaches including the hacking of mobile phone messages, the bugging of phone calls and their homes, and obtaining private information by deception.
The claimants include Elton John's husband David Furnish, actors Sadie Frost and Elizabeth Hurley, campaigner Doreen Lawrence, whose son was murdered in a 1993 racist attack, and former lawmaker Simon Hughes.
Harry has said he felt like he was under 24-hour surveillance, and feared an ex-girlfriend would be "harassed to death". Elton John said the Mail had sought medical records around the birth of his son.
Associated has said it vehemently denies the allegations, describing Harry's comments that its journalists were "criminals" as "untrue, inflammatory and deeply offensive".
In his argument, Associated's Beltrami said those involved could have discovered their claims years earlier, adding they were now "far too late".
Harry, who attended the first two days of the hearing but was absent on Wednesday, has blamed the withholding of information by Buckingham Palace as a reason for his failure to take earlier action. The palace said it could not comment on an ongoing legal case.
He and other claimants have said they were alerted to the involvement of the Mail titles in the unlawful activity by a number of private investigators.
A key one of these, Gavin Burrows, provided a lengthy witness statement to their lawyers in August 2021 saying the Mail on Sunday was one of his biggest clients and he "targeted hundreds, possibly thousands, of people" while working for one of its journalists.
But in a subsequent statement he gave to Associated earlier this month, he denied all those assertions.
"He systematically goes through every one of the allegations and makes it clear they are not true," Beltrami said.
In response, the judge, Matthew Nicklin, remarked: "There's a trial point if ever I saw one."