Fight on Angola-Portugal flight, 10 injured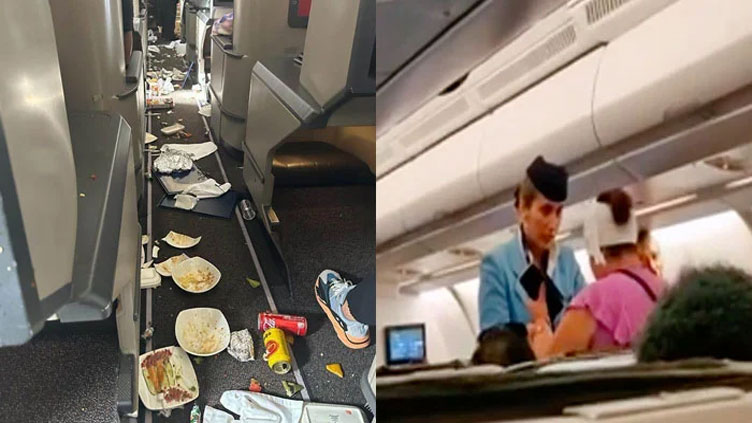 World
A leg of crew member also fractured
(Web Desk) – As a result of the clash between passengers and crew in an African country Angola's flight bound for Portugal, ten were injured.
As per aviation sources, the DT 652 flight of Taj Angola Airlines, a government-run company, departed for Lisbon yesterday, the Portuguese capital. When the flight attendants were serving passengers, arguments broke out between a passenger and a crew member. Later, the arguments turned into a clash. A leg of a crewman was also fractured in the incident.
— ️ ️ The Aeronautical Lawyer (@theairbuser) March 24, 2023
According to sources, the plane became a battlefield. After the fight was over, a video showed the real clash scenes. Food items and luggage can be seen scattered on the floor. When the plane landed after a seven-hour flight at Lisbon airport, ambulances and doctors were waiting for the injured.