China to continue strengthening cooperation with OIC: Spokesperson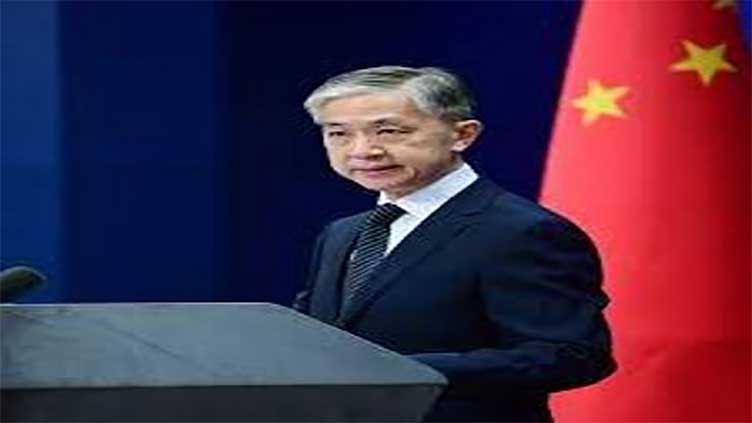 World
China to continue strengthening cooperation with OIC: Spokesperson
BEIJING (Web Desk) – A Chinese Foreign Ministry Spokesperson Wang Wenbin said on Monday that the Organization of Islamic Cooperation (OIC) was the symbol of solidarity of Islamic countries and China will continue to strengthen communication and cooperation with it.
China will continue to strengthen communication and cooperation with the OIC, help the member states enhance their capacity building in public health and other areas of development, and work toward new progress in bilateral relations, he said during his regular briefing held here.
He said that the 49th session of the OIC Council of Foreign Ministers adopted a text that spoke positively about China and added, it recognized the good progress of OIC-China cooperation and said that the OIC looked forward to further cooperation with China.
"We deeply appreciate this," the spokesperson said. Wang Wenbin said that the meeting also particularly welcomed the normalization of diplomatic ties between Saudi Arabia and Iran which was achieved with China's support.
"This fully shows that solidarity and friendship among Islamic countries is a common aspiration that they and China share," he added.
The spokesperson said that China and the Islamic world enjoy traditional friendship. The two sides firmly support each other in defending core interests and have engaged in fruitful Belt and Road cooperation.
He said that China will continue to implement the Global Development Initiative, the Global Security Initiative and the Global Civilization Initiative with Islamic countries and jointly promote world peace, stability and sustainable development.