Indian police arrest Amritpal Singh, others in crackdown against supporters of Khalistan movement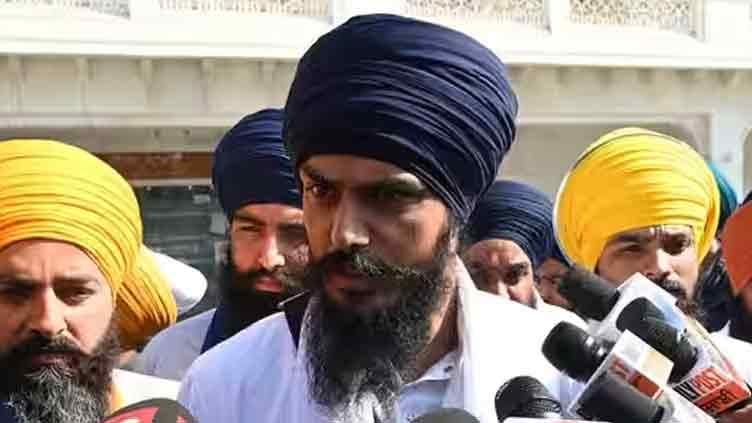 World
Police also sealed the village of the Sikh leader
(Web Desk) – Indian police has arrested Sikh leader Amritpal Singh and 78 others in a massive crackdown against the supporters of the Khalistan movement.
Reports said Mr Singh's has been put under house arrest in Nakodar, Punjab while his village has been sealed by the security officials. The Punjab police claimed to have also arrested a close aide of the Sikh leader during the action in Haryana' Gurgaon.
Internet has been snapped across Punjab till 12 pm Sunday as Amritpal Singh's aides started circulating videos of police action while appealing to supporters to reach Shahkot.
Reports said the state government waited for the G20 moot to get over to initiate action against him.
Amritpal Singh leads "Waris Punjab De", an organisation started by actor and activist Deep Sidhu, who died in a road accident in February last year.