Egypt's foreign minister says talks with Turkish counterpart 'honest and transparent'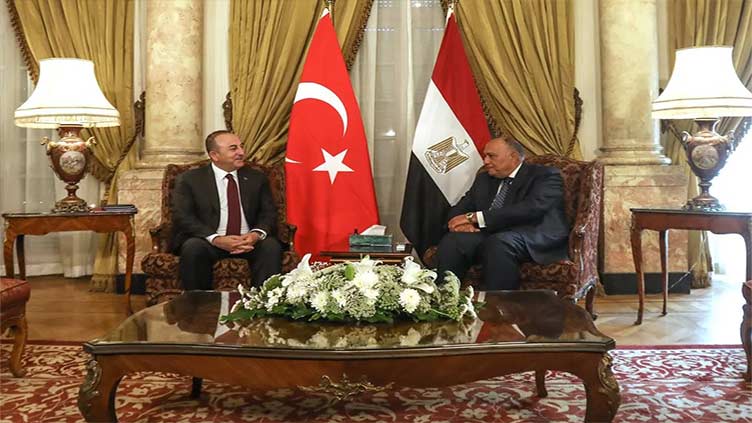 World
Egypt's foreign minister says talks with Turkish counterpart 'honest and transparent'
CAIRO, (Reuters) - Egypt's Foreign Minister Sameh Shoukry said his talks with his Turkish counterpart on Saturday had been "honest, deep and transparent" as the two countries look to restore full diplomatic ties.
Speaking at a joint news conference with Turkish Foreign Minister Mevlut Cavusoglu in Cairo, Shoukry said they had discussed the possibility of restoring ambassadors.
"We will come to talks (on restoring ambassadors) at the appropriate time, depending on the positive results it brings," Shoukry added.