Syria's Assad says he won't meet Erdogan until Turkiye ends its 'occupation'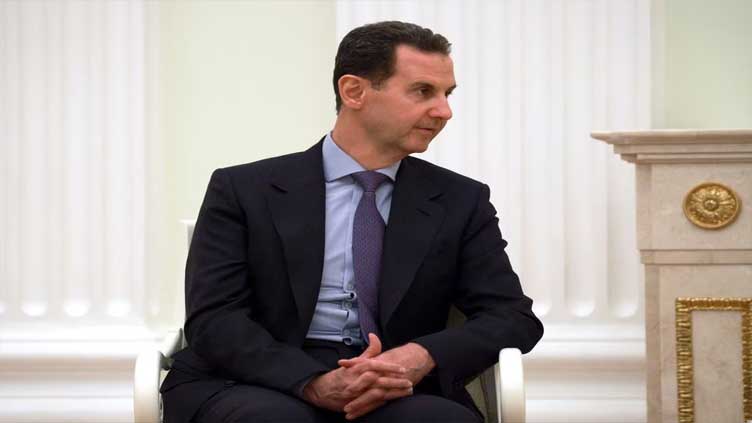 World
Syria's Assad says he won't meet Erdogan until Turkiye ends its 'occupation'
AMMAN (Reuters) - Syrian President Bashar al Assad said on Thursday he would only meet Turkish President Tayyip Erdogan when Turkiye was ready to completely withdraw its military from northern Syria and restore the situation that existed before the Syrian war.
Turkiye has been the biggest military and political ally of the Syrian opposition, which controls the last rebel bastion in northwest Syria. Ankara has set up dozens of bases and deployed thousands of troops in northern Syria, preventing the Russian backed Syrian army from re-taking the region.
Visiting Moscow for talks with Russian President Vladimir Putin, Assad told Russian TV station Sputnik that there was no point in a meeting with Erdogan until Turkiye's "illegal occupation" ended.
"This is linked to arriving at a stage Turkiye would clearly be ready and without any ambiguity to exit completely from Syrian territory and end its support of terrorism and restore the situation that prevailed before the start of the war on Syria," Assad told Sputnik in an interview relayed by Lebanon's pro-Iran Hezbollah's group's al Manar TV station.
"This is the only situation when it would then be possible to have a meeting between me and Erdogan. Aside from that what's the value of such a meeting and why would we do it if it would not achieve final results for the war in Syria," he added in the clearest remarks on the recent rapprochement.
The defence ministers of the two countries met late last year for the highest-level talks between the two neighbours, whose governments have been at odds since 2011, when the Arab Spring uprisings reached Syria and plunged the country into war.
Hundreds of thousands of people have died in the conflict, which drew in numerous foreign powers, and splintered the country.
During low points in relations between Ankara and Damascus, Erdogan called Assad a terrorist and said there could be no peace in Syria with him in office, while Assad called Erdogan a thief for "stealing" Syrian land.
Turkish and Russian officials say preparations are being made for a meeting between deputy foreign ministers of Turkiye, Syria and Iran ahead of planned talks between foreign ministers.
Assad acknowledged the role played by Russia in encouraging a rapprochement between Erdogan and himself.
"We trust the Russian side who has played a mediator role to facilitate the communications, but within the basis of Russian policy of respecting sovereignty of states.. and the exit of illegal foreign forces from Syrian territory," Assad said.
Assad has said the presence of Russian troops in Syria was legitimate as his government has requested Moscow's support.