EU lawmakers approve CO2-cutting targets and expanding forest carbon sinks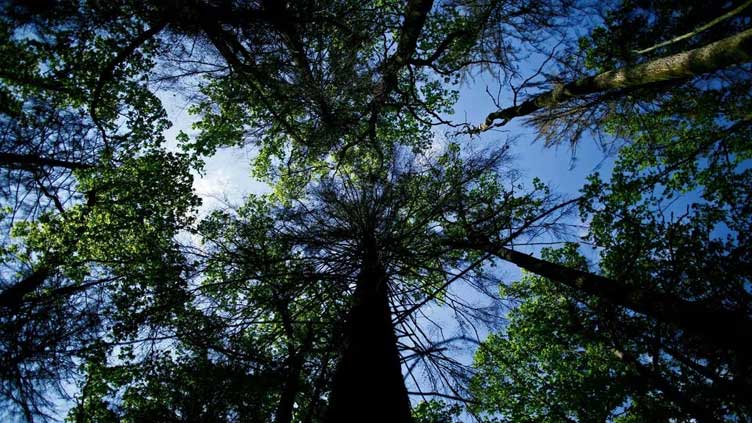 World
EU lawmakers approve CO2-cutting targets and expanding forest carbon sinks
BRUSSELS (Reuters) - The European Parliament gave its final approval on Tuesday to tougher national targets to cut emissions in some sectors, and expand CO2-absorbing natural ecosystems like forests.
The two laws are part of a major package of climate change legislation passing through the European Union's policymaking process, designed to ensure the 27-country bloc cuts greenhouse gas emissions 55% by 2030, from 1990 levels.
One regulation sets national targets to slash planet-warming emissions in sectors including road transport, heating of buildings, agriculture and waste management.
These sectors, unlike industry and the power sector, are not covered by the EU's carbon market, but generate about 60% of EU greenhouse gas emissions.
The new law aims to curb their emissions 40% by 2030, compared with 2005. It replaces a current target for a 30% cut in these sectors.
Richer countries face tougher targets, with Denmark, Finland, Germany, Luxembourg and Sweden facing 50% emission cuts, versus Bulgaria's 10% goal. The new law also tightens the amount of emissions savings from past or future years that countries can "bank" and "borrow" to meet their targets.
"The new rules for national emission cuts ensure that all member states contribute," said Jessica Polfjärd, lead lawmaker on the file.
The second law would expand Europe's forests, marshes and other "sinks" that absorb CO2 from the atmosphere, to ensure this sector removes a net 310 million tonnes of CO2 equivalent by 2030 - a roughly 15% increase from today.
The aim is to reverse a recent decline in Europe's carbon sinks, which can be done by recreating old forests or generating new ones, rewetting peatland or changing farming practices such as reduced tilling to trap more carbon in the soil.
Each EU country would face binding targets to absorb more emissions so that the EU-wide goal is reached.
The EU Parliament approved both laws with a comfortable majority. EU countries will vote on them in the coming months, and if approved, the laws will enter into force.
EU countries and lawmakers agreed the details last year after months of negotiations, so the final votes typically approve laws with no changes.