UN, Syrian government implicated in Syria aid failures after quake: commission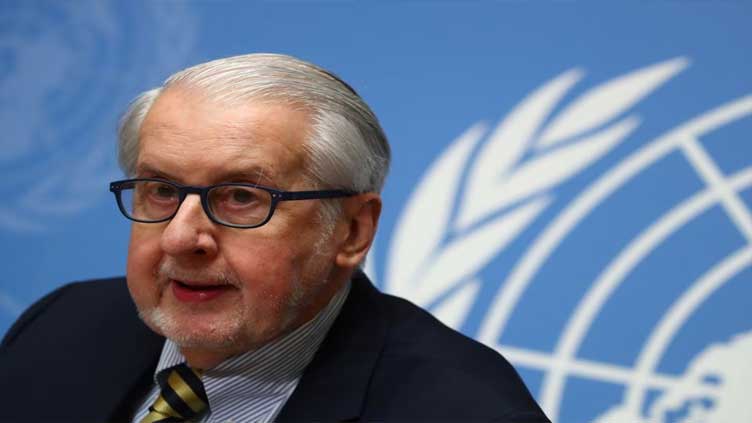 World
UN, Syrian government implicated in Syria aid failures after quake: commission
GENEVA (Reuters) - The United Nations, the Syrian government and other actors are responsible for delays in getting emergency aid to Syrians after last month's earthquake, a U.N.-appointed commission of inquiry said on Monday, describing the failures as "shocking" and calling for a separate investigation.
The allegations add to a growing chorus of criticism of the global body for its role in the immediate aftermath of the earthquake that killed some 6,000 people in Syria, mostly in the rebel-held northwest near the Turkish border.
"Though there were many acts of heroism amid the suffering, we also witnessed a wholesale failure by the Government and the international community, including the United Nations, to rapidly direct life-saving support to Syrians in the most dire need," said Paulo Pinheiro, chair of the commission.
The parties involved also failed to agree on a pause in hostilities and to allow life-saving aid through any available route, leaving Syrians feeling "abandoned and neglected by those supposed to protect them, in the most desperate of times," it said.
"The Syrian population has a right to the truth – why they received this treatment," Pinheiro added at a later press conference.
Of the delays in U.N. aid, another member of the three-person commission, Hanny Megally, told Reuters: "You don't wait for permission to act in an emergency and that was what was shocking for us."
Even when aid did begin flowing, days after the Feb. 6 quake, he said it was a backlog of food and other supplies and not the bulldozers and cranes needed to lift the debris or the medical equipment that could have treated the crush injuries of the rescued.
Syria's information ministry did not immediately respond to a request for comment.
A U.N. humanitarian office (OCHA) spokesperson said 720 trucks loaded with aid has so far arrived in northwest Syria using three border crossings. He confirmed that no heavy equipment was sent in, saying this was the type of aid that only national authorities can provide.
Syria's government says humanitarian aid should go via territory under its control, although supplies to the northwest are allowed across the border from neighbouring Turkey under a U.N. Security Council agreement.
Last month's earthquake added to misery for people suffering from the consequences of 12 years of civil war, with more than 4 million people reliant on aid before it struck.
The independent commission was established to investigate violations by all parties to the conflict. Commission member Lynn Welchman also said on Monday that the body planned to follow-up on an Israeli air strike that knocked Aleppo airport of service, forcing aid flights to be rerouted.