Poor states' summit promised just $1.4 billion: UN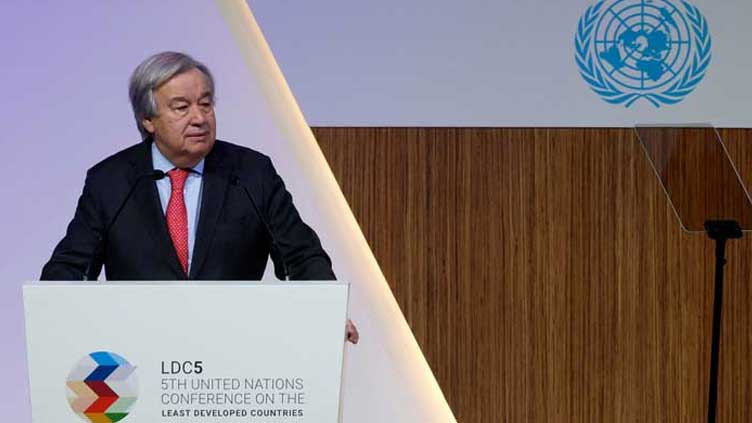 World
Poor states' summit promised just $1.4 billion
Doha (AFP) – Just $1.4 billion in new loans and grants were promised at a UN summit devoted to the world's poorest nations where UN leader Antonio Guterres had appealed for massive aid, officials said Thursday.
A top UN envoy warned at the end of the five-day Least Developed Countries meeting that these countries are falling "far behind" in reaching development goals.
Guterres started the summit by saying the 46 poorest states need a $500 billion a year stimulus to reach the UN sustainable development goals (SDGs), a blueprint to end poverty and boost health and education by 2030.
The Doha meetings saw Saudi Arabia offer $800 million in loans to LDCs.
Germany said it would make an extra $210 million of financing available and the European Union announced investment agreements worth $135 million.
Qatar said it would give $60 million for UN projects and Canada $59 million for vitamin supplements and conservation efforts in LDCs.
Other smaller initiatives were agreed, leaving the total well short of the figure sought by Guterres.
UN Deputy Secretary-General Amina Mohammed said the SDGs apply to all countries, rich and poor alike, but if they "do not deliver to the least developed countries, they do not deliver. It is as simple as that."
She told a press conference at the end of the summit: "After the turbulent years of the Covid-19 pandemic and the cost of living crisis, these countries are falling far behind" in meeting the SDGs.
The poor states' progress toward the targets was "below the global average," Mohammed said. "Risks are growing rather than diminishing."
But Mohammed said an action plan adopted ahead of the summit could be an "accelerator" to help get back on course.
The plan includes initiatives to set up a food stock for poor countries, more help to attract investment and for states that will leave the LDC category.
Referring to Guterres' appeal for cash and to reform the financial system, Mohammed said the UN was "urging all countries to do everything in their power to do everything to support this stimulus, particularly in the G20," a reference to a grouping of the world's major developed and emerging economies.
No-show
No leader from the world's biggest economies attended the Doha summit.
Mohammed said other major UN meetings this year on the SDGs, climate and water resources "must be opportunities to deliver" for poor states.
The G20 has not yet said how it will help at those summits.
Cambodia's Commerce Minister Pan Sorasak told the summit's closing meeting that "reaching the ambitious SDGs seems even more daunting now than ever before."
But the summit chairman, President Lazarus Chakwera of Malawi, said the Doha plan was proof that different nations were working together.
"For those who say that multilateralism is dead I say that your eulogies are premature. You are going to a funeral with an empty coffin," he declared.