'Bittersweet story': joy, pain of nations casting off UN poorest tag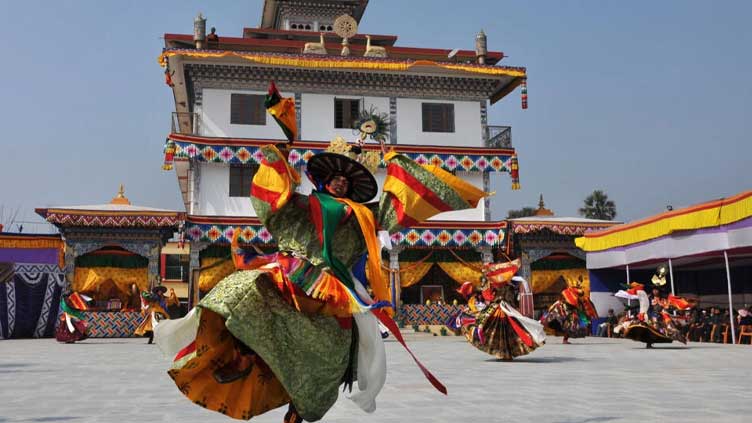 World
'Bittersweet story': joy, pain of nations casting off UN poorest tag
Doha (AFP) – There will be jubilation in the Himalayan kingdom of Bhutan this year when it quits the club of the world's poorest countries, while others still have a mountain to climb.
The tiny state, famed for its Gross National Happiness index, will on December 13 become only the seventh nation to graduate from the band of Least Developed Countries set up by the United Nations in 1971.
"We are taking it with a lot of honour and pride, we are not nervous," Bhutan's Prime Minister Lotay Tshering told AFP at the LDC summit that finished in Doha on Thursday.
The leaders of all 45 other LDCs are anxious to follow. Bangladesh, Nepal, Angola, Laos, the Solomon Islands and Sao Tome are scheduled to graduate by the end of 2026.
But they worry about losing the trade privileges and cheap finance that disappear three years after leaving. Angola and the Solomons have sought to delay their exit. Others could follow.
Despite his confidence, Tshering has reason to be on edge.
Pride at stake
Booming hydro-electricity exports to regional power India have taken the per capita income of Bhutan's 800,000 people to about $3,800 a year, 30 percent higher than its giant neighbour.
But the coronavirus pandemic and global inflation have forced up spending and the government last year banned the import of foreign cars to stop money leaving the country.
"Life is all about adaptation," Tshering said.
"It is about losing and gaining. You lose one, you gain one. I think we are going to lose on availability of some grants but we will be accessible to more business opportunities or more investments. It is just a trick of the game."
National pride is also at stake for Bangladesh, dubbed a "basket case" by US secretary of state Henry Kissinger after its creation in 1971.
The garment industry has turned the South Asian nation of 170 million into an export powerhouse, with per capita GDP also above India.
But analysts say exports will contract once LDC privileges disappear. And Bangladesh has sought about $5 billion in international loans over the past year to bolster reserves.
Bangladesh Employers Federation president Ardashir Kabir said the country remains determined. "We are not afraid at all, we will generate our own resources, we will move forward."
Losing the LDC tag brings credibility and "attracts investment from the world's biggest countries," he said.
Nepal's Deputy Prime Minister Narayan Kaji Shrestha told AFP: "Graduating means we are going up. We cannot be under the banner of LDC for all time."
'Havoc'
To gain promotion to Middle Income Country status, candidates have to pass two out of three tests -- get gross national income above $1,222 a year or reach set scores for human welfare or economic vulnerability. UN committees then scrutinise cases for years.
The Maldives became one of the rare success stories in 2011.
But President Ibrahim Mohamed Solih told the summit it has been a "bittersweet story". Successive crises have hit the atolls that draw tourists from around the world.
Before graduation, the 2004 Asian tsunami was "devastating" costing almost 60% of GDP, Solih said.
When Covid-19 forced a near global lockdown in 2020, it turned "a thriving upper middle income country into a 'no-income country' for three months."
The Ukraine war caused more "havoc" with higher commodity prices.
Solih said countries are "anxious" about leaving the club with many of the "vulnerabilities" that made them poor in the first place.
The LDCs want trade privileges to be kept for at least six years after graduation but richer countries are resisting.
East Timor President Jose Ramos Horta said the crises "have not moved the banks, the rich and the powerful to think rationally that unless all act as part of the same humanity, insensitivity and reckless avarice will sink the global ship."