Britain prepares to present new bill to curb migrant boat arrivals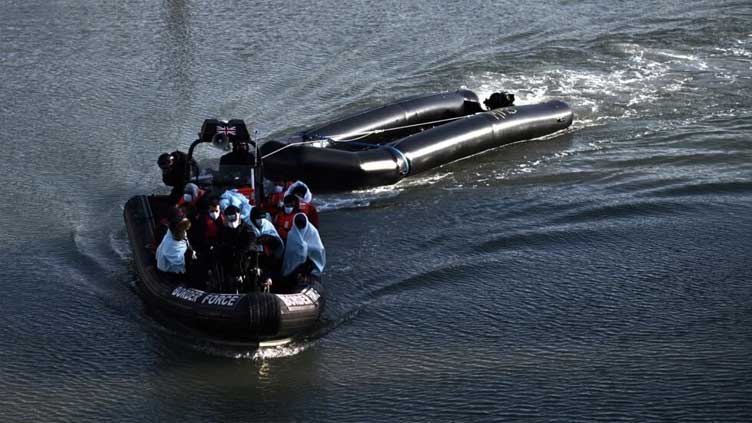 World
Britain prepares to present new bill to curb migrant boat arrivals
(AFP) - Britain's Conservative government is expected to present on Tuesday a new bill providing for the detention and swift deportation of asylum seekers who illegally enter the country via small boats, according to media reports.
Despite Brexit-related promises to tighten control of its borders, Britain has seen a considerable uptick in such arrivals, logging a record 45,000 last year, and pressure has mounted on Prime Minister Rishi Sunak to tackle the situation.
The bill to be unveiled Tuesday includes measures facilitating the detention and deportation "as soon as reasonably practicable" of asylum seekers arriving in the country illegally, the Daily Mail reported on Monday.
According to the Mail, the legislation contains a "rights brake", making asylum claims by those arriving on small boats inadmissible.
The government intends to send at least some deportees to Rwanda under a deal that was struck last year but which had never been applied after running into legal challenges.
People who arrived illegally would also be barred from returning to the UK for life.
Home Secretary Suella Braverman on Sunday defended the new legislation, saying in the Sun that Britain "must stop the boats".
"It has to be that if you come here illegally you will be detained and swiftly removed," she said.
"Our laws will be simple in their intention and practice -- the only route to the UK will be a safe and legal route."
Secretary for Northern Ireland Chris Heaton-Harris, meanwhile, said stemming the flow of migrants across the English Channel also "involves proper conversations that are ongoing" with European countries to ensure would-be asylum seekers "are upheld in the first safe country that they come to".
Sunak has made stopping the boats a flagship promise ahead of general elections, for which the opposition Labour Party currently leads in the polls.