Earthquake death toll in Turkiye rises above 45,000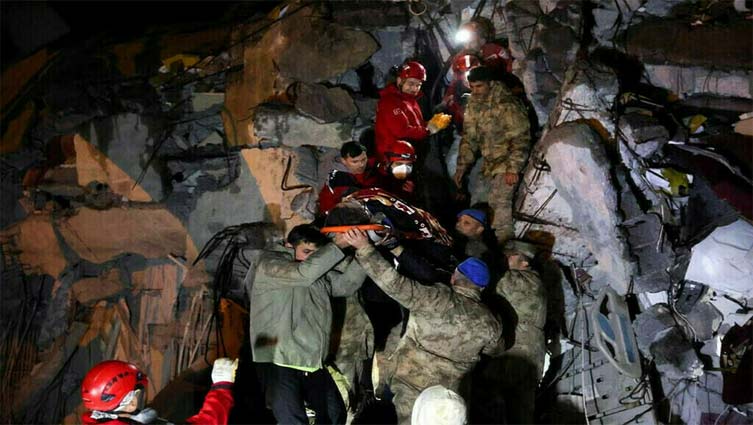 World
Container housing settlements were being established in 162 places.
ISTANBUL (Reuters) - The death toll in Turkiye from last month's devastating earthquake has risen to 45,089, the Disaster and Emergency Management Authority (AFAD) said on Wednesday, bringing the total toll including Syria to about 51,000.
The earthquake and subsequent powerful tremors injured more than 108,000 in Turkiye and left millions sheltering in tents or seeking to move to other cities.
President Tayyip Erdogan has pledged to rebuild homes within a year but it will be many months before thousands can leave tents or container housing, and daily queues for food, and move into permanent housing.
He is due to give a speech to his ruling AK Party deputies in parliament at 0900 GMT, with the focus on the quake and presidential and parliamentary elections.
They are set to be held by June and present the largest political challenge Erdogan has faced in his two-decade rule. More than 160,000 Turkish buildings containing 520,000 apartments collapsed or were severely damaged in the disaster, the worst in the country's modern history.
Some two million people were registered as having fled the region, which has been hit by more than 11,000 aftershocks since the initial quake, AFAD said in a statement. It said it had put up more than 350,000 tents, with tent cities established at 332 places across the region.
Container housing settlements were being established in 162 places.
On Tuesday, World Health Organization (WHO) Director-General Tedros Adhanom Ghebreyesus said that it would support Ankara in its response to the quake. Turkiye is "doing its best" but still needed international support to help victims, Tedros said.