Berlin: Thousands turn out to protest arming of Ukraine against Russia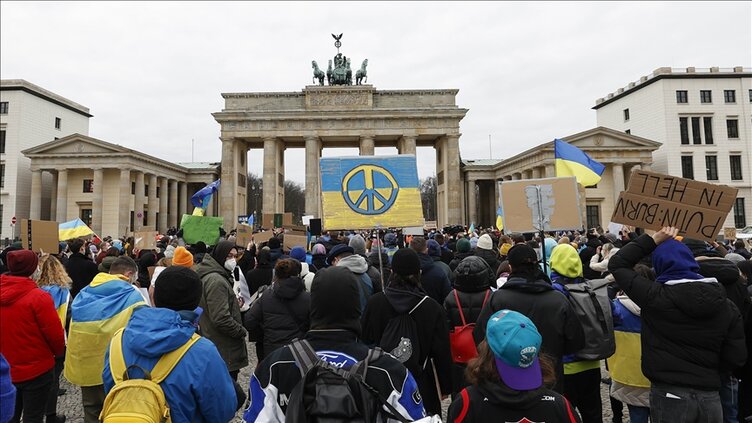 World
Protestors urge to halt armament shipments increase, say each day costs up to 1,000 more lives
BERLIN (Reuters) - On Saturday, 10,000 people participated in a protest against arming Ukraine for a confrontation with Russia, which drew condemnation from senior German government officials and a strong police presence to keep the peace.
The rally, which was organized by a well-known left-wing German politician, comes one day after the anniversary of Russia's invasion of Ukraine, which prompted pledges of more armaments from friends in the west, new sanctions against Moscow, and global displays of solidarity for Kyiv.
"We urge the German Chancellor to halt the increase in armament shipments. Now!...Considering that each day that passes costs up to 1,000 more lives and pushes the globe closer to another conflict, "According to the protest's website, the organizers.
Sahra Wagenknecht, a member of the left-leaning Die Linke party in Germany, was a part of the organizing team for the "Uprising for Peace."
Germany has been one of the main sources of armaments for Ukraine, along with the United States.
One placard held by a protester said, "Negotiate, not escalate," and a banner in the throng read, "Not our war."
10,000 people, according to a police spokeswoman, gathered in front of Berlin's iconic Brandenburg Gate.
To maintain order and implement the restrictions on military outfits, Russian and Soviet flags, Russian military anthems, and right-wing symbols, police mobilized 1,400 officers.
According to the police spokeswoman, the demonstration, which German Finance Minister Christian Lindner claimed must be "clearly opposed," was calm and there was no indication that right-wing organizations were there.