Three sent to jail for involvement in plot to attack French President Macron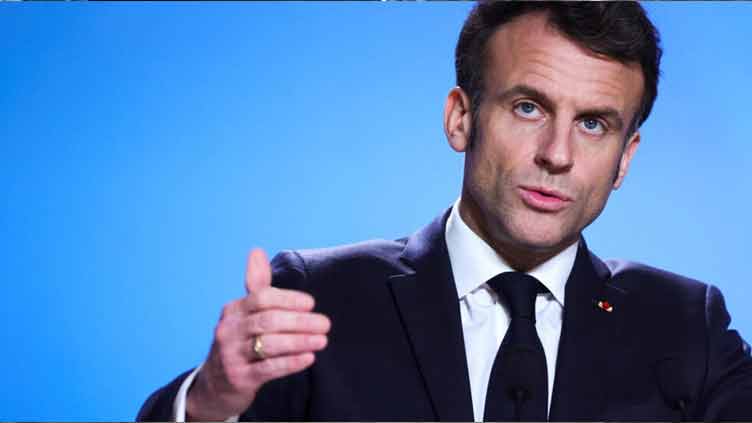 World
Three sent to jail for involvement in plot to attack French President Macron
(AFP) - A French anti-terror court convicted three people in connection with a plan by far-right extremists to attack President Emmanuel Macron.
The three men, part of a Facebook group known as the "Barjols", were convicted of conspiracy to commit a terrorist act after the court heard how they discussed using a ceramic knife to stab Macron in 2018 at a World War I commemoration.
Jean-Pierre Bouyer, a 66-year-old former mechanic, was handed the longest sentence of four years in prison, with one year suspended. The maximum jail term for the offence is 10 years.
Bouyer was arrested along with five others on 6 November 2018, in the eastern Moselle region. Police found a commando-style knife and an army vest in his car.
Firearms and ammunition were later discovered at his home.
Two others arrested along with him were handed short prison terms, while nine co-defendants and fellow members of the Barjols were cleared. Another member was given a suspended sentence for illegally possessing a firearm.
Since the start of the trial in January, the court heard evidence about the Barjols' alcohol-fuelled meetings and often racist online conversations in which they discussed migration, their fear of civil war, and their hatred of Macron.
The case also raised questions about the point at which online conspiracies and violent fantasies become criminal, with defence lawyers claiming the prosecution lacked evidence of any real desire to act.
'Fascination with violence'
The chief prosecutor called the group an "incubator of violent action" as she summed up her arguments earlier this month.
Their ideas could seem "eccentric" but the "threat was real", she said, adding that they were similar to Islamist extremists in their "fascination with violence" and their animus towards people they perceived as enemies.
The group was formed on Facebook in 2017 in the aftermath of several years of jihadist attacks in France that claimed hundreds of lives, including at the Charlie Hebdo magazine and the Bataclan concert hall in Paris.
Defence lawyers sought to portray their clients as marginalised and embittered people from rural France, all supporters of the anti-government "Yellow Vest" movement which took to the streets in 2018 to denounce Macron.
In their final arguments, defence lawyer Gabriel Dumenil called the trial a "judicial fiasco" while his colleague Lucile Collot argued that the "judicial system has got carried away" by prosecuting the group.
Fellow defence lawyer Fanny Vial acknowledged there was "hatred" expressed by some members of the group, but said it was motivated by "social distress."