Chagall painting stolen by Nazis on display in New York after sale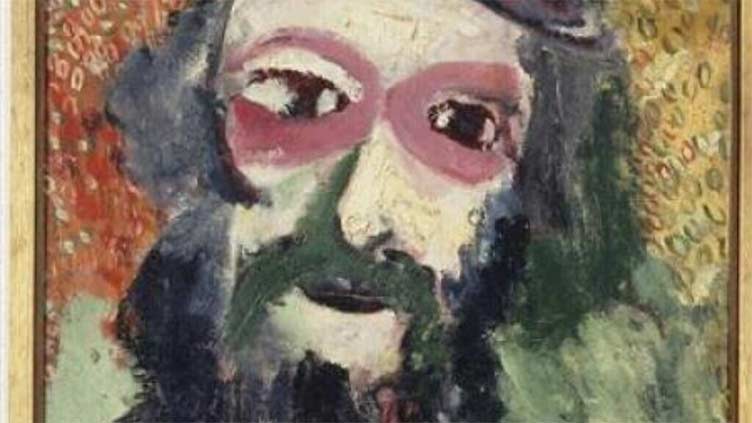 World
Oil on canvas, which the Russian-born Chagall painted of his father in 1911 after moving to Paris.
New York (AFP) – A painting by Marc Chagall, stolen by Nazis in occupied Poland and returned last year to the owner's family who quickly auctioned it off, is on display through 2023 at the Jewish Museum in New York.
The oil on canvas, which the Russian-born Chagall painted of his father in 1911 after moving to Paris, was sold last November for $7.4 million at the Phillips auction house, capping a tumultuous history.
Purchased in 1928 by Polish-Jewish violin maker David Cender, "The Father" was left behind when his family was forced to move to the Lodz ghetto.
Deported to Auschwitz, where his wife and daughter were killed, Cender survived and moved to France in 1958, where he died less than a decade later without regaining possession of the painting.
In the meantime, the work had reappeared in exhibitions and was remarkably purchased by Chagall himself, probably between 1947 and 1953 without knowing its provenance, according to Phillips and the French Ministry of Culture.
After the artist, who was born in the Russian empire, died in 1985, "The Father" entered France's national collections. It was then assigned to the Pompidou Center and eventually deposited in the Museum of Jewish Art and History in Paris.
The French parliament unanimously adopted a law at the beginning of 2022 to return 15 works of Jewish families looted by the Nazis. The then culture minister, Roselyne Bachelot, had called it a historic "first step," noting that other looted works of art and books were still kept in public collections.
The Jewish Museum's director Claudia Gould said she was "honored" to receive the painting on loan and to be able to display it.
"The vast and systemic pillaging of artworks during World War II, and the eventual rescue and return of many, is one of the most dramatic stories of twentieth-century art, and one that continues to have repercussions today," she said in a statement.
"It is imperative that the Jewish Museum tell these stories."
"The Father" will be on display until January 1, 2024.