'Fences protect Europe', Hungary's Orban says ahead of EU migration summit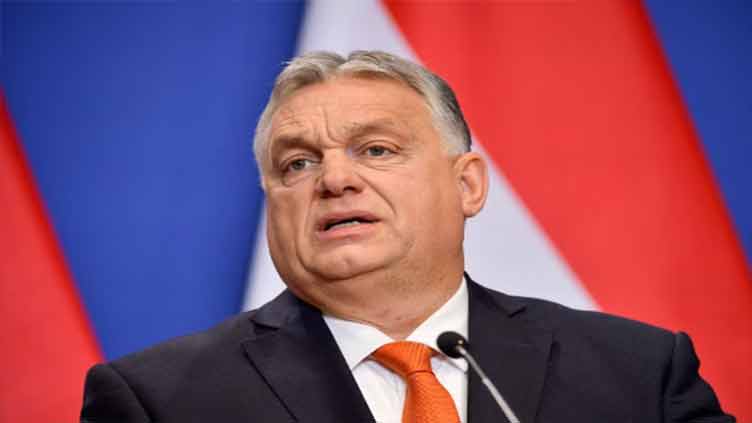 World
'Fences protect Europe', Hungary's Orban says ahead of EU migration summit
BUDAPEST/BRUSSELS (Reuters) - Hungarian Prime Minister Viktor Orban on Tuesday called for European Union financing for border fences, reviving an idea long seen as inadmissible ahead of a summit of the bloc's leaders to discuss curbing irregular immigration.
The gathering of the 27 national EU leaders was called after Austria and the Netherlands led a growing choir of complaints about increasing arrivals. The bloc's border agency reported 330,000 irregular crossings last year, the highest since 2016.
EU states are bitterly split over sharing out the task of caring for refugees on their soil, and have for years focused on tightening their external borders to prevent people from arriving through unofficial - and often deadly - routes.
Countries including Poland, Hungary and Slovenia erected border fences to keep refugees and migrants away, though the EU executive European Commission, which manages the bloc's shared budget, has so far refused to pay for such barriers, saying it would run against liberal democratic values and human rights.
In a call ahead of the summit with his Polish, Belgian, Finnish, Maltese and Bulgarian counterparts, Orban called for EU financing for such projects, saying that "fences protect all of Europe", according to his press chief quoted by state news agency MTI.
The head of the Commission, Ursula von der Leyen, previously refused to fund "barbed wire or walls" though the Brussels-based executive offers money for physical border infrastructure like surveillance equipment.
"BROKEN"
The EU says Syrians, Afghans and Tunisians dominated among those arriving last year, and that only about a third of the people would get asylum, while the rest should be sent away.
Though it has taken in several million fleeing from Russia's war in the neighbouring Ukraine, the bloc is trying to return more people to the Middle East, North Africa and South Asia as growing irregular arrivals revive harsher policies.
In a joint letter ahead of the summit, the leaders of Malta, Denmark, Greece, Lithuania, Latvia, Estonia, Austria and Slovakia said the EU's "current asylum system is broken."
"Irregular migration has once again become one of the most pressing issues in the EU," they said. "Without renewed and successful efforts ... irregular migration to Europe can only be expected to continue and increase in the coming years."
But deep divisions among the 27 EU countries over handling of migrants and refugees mean that agreeing a new, comprehensive migration and asylum system for the bloc by the next European election in 2024 is a tall order.
Rights groups criticise the EU's increasingly restrictive approach to migration as both illegal and inhuman. Other critics say talking tough about migration serves to score political points with right-wing voters and fails to account for labour shortages in an ageing Europe.