Election date: LHC grants time to Punjab governor to submit reply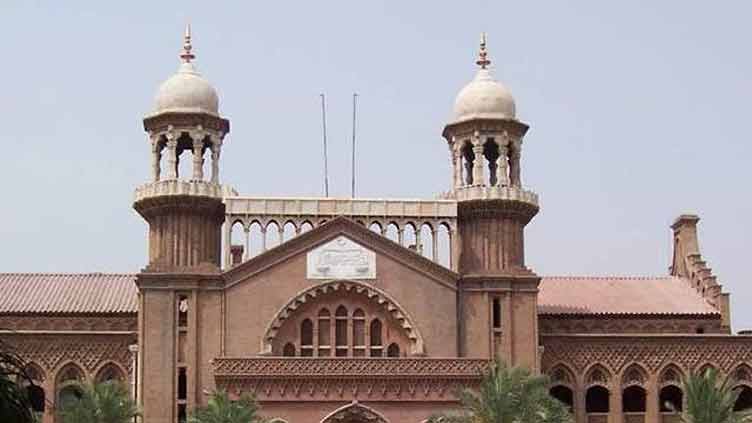 World
Election date: LHC grants time to Punjab governor to submit reply
LAHORE (Dunya News) – The Lahore High Court (LHC) has sought reply from Punjab Governor Balighur Rehman and other parties in a petition filed by the Pakistan Tehreek-e-Insaf (PTI) seeking the announcement of date for elections in the province.
LHC Justice Jawad Hassan heard the plea wherein PTI Secretary General Asad Umar had requested the court to direct the Punjab governor to immediately announce the date of elections in Punjab.
At the outset of the hearing, Justice Hassan inquired when the Election Commission of Pakistan (ECP) will hold elections in the province. To which, the ECP lawyer said: "We are ready to hold polls". He further said the governor had replied to a letter sent by the electoral body seeking a date for the elections. The governor had asked the ECP to hold consultation with all stakeholders.
Justice Hassan remarked that elections should be held within 90 days of the dissolution of the assembly as per the Constitution. "How can you say that economic condition is deteriorated?" the judge asked the ECP counsel. He remarked elections had been held in the past when economic condition was also shaky.
Read More: ECP once again writes to Punjab, KP governors seeking election date
At one point, the judge asked Mr Umar if a larger bench should be made to hear the case. The PTI leader, however, requested the court not to establish a larger bench.
During the hearing, a lawyer for the Punjab governor sought seven-day time from the court to submit reply, however, it was opposed by the PTI arguing that it would delay the process.
The LHC asked Mr Umar to not worry as now the case was being heard by the court. Later, Justice Jawad Hassan directed the counsel for the governor and other parties to submit their detailed replies by Feb 9 and adjourned the hearing till same date.
During the previous hearing, PTI's lawyer Ali Zafar argued that elections were supposed to be held within 90 days after the assembly had been dissolved but the Punjab governor had not even announced the date for elections.
Justice Jawad Hassan remarked that the Election Commission of Pakistan (ECP) should be made party in the case as it needed to be addressed that who was responsible for announcing the election date. The lawyer replied that the ECP also stood with them on the matter as the electoral watchdog had already sent a letter to the Punjab governor, seeking the election date and received no response from the other side.
Justice Jawad Hassan said the one responsible for the regulation of elections would be sought as the court would make efforts for upholding democracy. "Elections will be held within 90 days."