Biden to speak with Zelensky about Ukraine's requests for weapons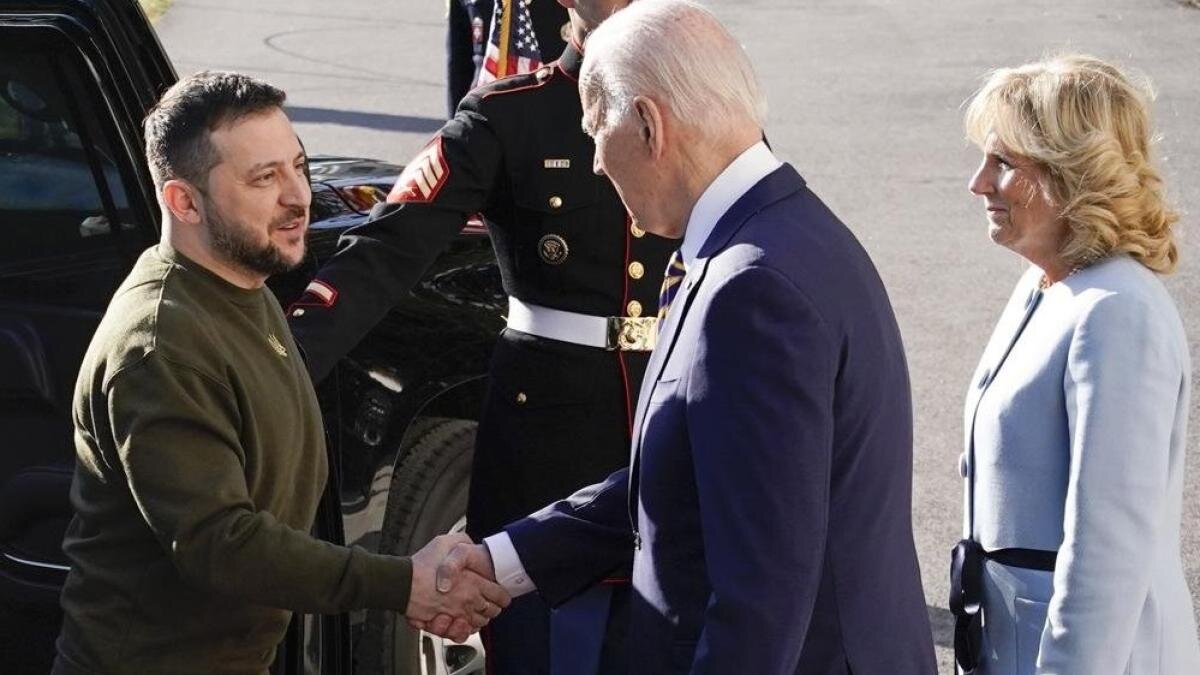 World
Ukraine demands for fighter planes, long-range missiles to strike Russia hundreds of miles away
WASHINGTON (Web Desk) - US President will talk with Ukraine's President Volodymyr Zelensky about Ukraine s most recent demands for cutting-edge weapons to protect against Russia, Biden said on Tuesday.
The morning after emphatically responding "no" to a question about whether he supported sending F-16 fighter planes to Ukraine at the White House, Biden told reporters, "We re going to discuss."
Russia asserts control of the settlement to the north of Bakhmut.
As the Russian invasion of Ukraine approaches its one-year anniversary the United States is by far its greatest source of arms. Other Western nations are contributing weapons as well, from guns to armoured cars to artillery.
Zelensky, however, has been making requests for ever-more-potent and advanced weaponry as Russia continues to obliterate its neighbour Ukraine.
Most recently, Germany and the United States decided to supply upgraded tanks following Britain s earlier example.
Currently, Ukraine is exerting pressure to acquire fighter planes and long-range missiles that might strike Russian sites hundreds of miles away from the front lines.
Wojciech Skurkiewicz, the deputy defense minister for Poland, told AFP on Tuesday that Poland, a significant member of the Western alliance, is not presently engaged in "formal conversations" regarding the deployment of any of its own F-16s to Ukraine.