Spain jails letterbomb suspect to avoid 'flight to Russia'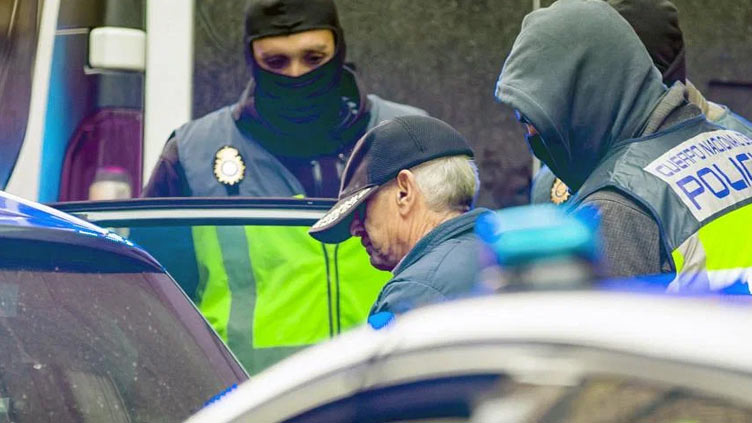 World
He is accused of having sent six letter bombs to targets including Spanish ministers.
MADRID (AFP) – The pensioner who allegedly sent letter bombs to Spain's prime minister and the Ukrainian embassy was placed in pre-trial detention on Friday on grounds he could flee to "Russian territory".
The 74-year-old, arrested on Wednesday at his home near the northern town of Burgos, appeared before a judge at the Audiencia Nacional, Spain's top criminal court, facing one charge of terrorism, court documents showed.
He is accused of having sent six letter bombs to targets including Spanish ministers and embassies to push Madrid into halting support for Kyiv in the fight against Russia's invasion.
The home-made devices were sent in late November and early December to Spain's prime minister and defence minister, the Ukrainian and US embassies, the European Union Satellite Centre near Madrid and to a Spanish arms manufacturer in the northeastern city of Zaragoza.
In his ruling, the judge said the suspect sought to "force" the Spanish authorities to "refrain from supporting Ukraine in the face of Russia's aggression", which made him a flight risk.
"The importance of his violent actions as a means of propaganda for Russia's invasion of Ukraine could facilitate his flight to Russian territory with help from Russian citizens," the judge concluded.
If convicted, the suspect could face up to 20 years in jail on terror offences.
But the judge said there were no indications of his involvement "with any other terrorist group".
Nobody was killed by the devices but a Ukrainian embassy staffer sustained light injuries while opening one of the packages.
At the suspect's home, investigators found a workshop containing soldering equipment, tools, metal parts and screws compatible with the letter bombs sent, and indications of preparatory work to construct more, the interior ministry said.
A Russian-directed operation?

The suspect was "very active on social networks" and had "technical and computer expertise", it said.
Investigators had determined the letters were sent by the same person and found three of them were posted from Burgos, the ministry added.
They then narrowed it down by an "exhaustive analysis" of the stamps, envelopes and parts used to build the devices.
The suspect's arrest followed a New York Times report which said Russian military intelligence officers had "directed" associates of a Russia-based white supremacist group to carry out the campaign in Spain.
Investigators suspect the radical Russian Imperial Movement (RIM) -- which is thought to have ties to Russian intelligence and has associates across Europe -- is behind the letter bomb campaign.
"Important members of the group have been in Spain and the police there have tracked its ties with far-right Spanish organisations," the newspaper said.
After the embassy attack, Ukraine's ambassador to Spain, Serhii Pohoreltsev, pointed the finger at Russia and Kyiv ramped up security at its embassies around the world.