French journalists in court over alleged blackmail of Moroccan king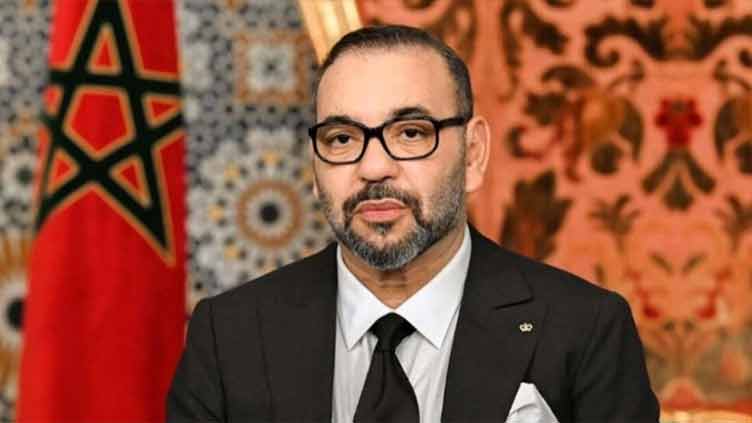 World
French journalists in court over alleged blackmail of Moroccan king
(AFP) - Two French journalists have gone on trial in France on charges of trying to blackmail the king of Morocco – allegedly demanding money to hush purportedly damaging revelations about him.
Eric Laurent, 75, and Catherine Graciet, 48, are accused of demanding €2million in 2015 in exchange for halting the publication of a book about the Moroccan royal family.
Both writers, who face up to five years in jail and €75,000 in fines if found guilty, have denied any wrongdoing and say it was a lawyer representing the Moroccan royal family who first offered them the money.
In court on Monday Laurent admitted to an "ethical error", a "disaster" in having accepted to "let myself be caught up in this affair", but denied having committed "any criminal offence".
Co-author Graciet said that the Moroccan envoy "seduced me with his financial offer, I took the plunge and I regret it".
The case dates back to 2015 when they threatened to publish a book about the King unless they were paid €2 million.
The writers had already published a highly critical book on King Mohammed VI in 2012 titled "The Predator King", which was banned in Morocco.
Ahead of the planned publication of a second volume, Laurent met a lawyer representing the monarchy at the bar of a Parisian hotel in August 2015 and warned him it contained potentially embarrassing revelations for the monarchy.
Morocco accuses the journalist of offering to halt the book s publication, originally due in early 2016, in exchange for €3million.
He allegedly later reduced that amount to two million following negotiations.
However, Laurent maintains the lawyer representing Morocco was the one who suggested a financial deal to prevent the information from getting out.
After the first meeting, Morocco filed a complaint and an investigation was opened in Paris.
This time under police surveillance, the lawyer and Laurent then met again at the same hotel later that same month.
They met a third time in late August 2015 at another hotel, where they were joined by Graciet and both writers purportedly signed a deal to receive two million euros in exchange for not bringing out the book.
They were arrested afterwards in the possession of two envelopes each containing €40,000 in cash, which Morocco has claimed was the first instalment of the agreed larger sum.
During the investigation, both writers admitted to having agreed to a deal to halt the book s publication over geopolitical concerns, but denied the charge of blackmail.
Laurent s lawyer, Serge Portelli, has said both journalists fell into a "trap set up by the Moroccan services".
After their arrest, it emerged that the Moroccan king s representative had secretly made recordings of all meetings, and passed them on to investigators.
"This recording is a fake," Laurent said on Monday, when confronted with a transcript of certain passages in which he appears to actively suggest a sum of money.
An expert assessment previously found that the copies of the recordings handed over to investigators seemed to have undergone some kind of "post-treatment, impossible to define".
But a court in 2017 rejected the defence s argument that the tapes were inadmissible.