Justice officials to investigate Biden's handling of classified documents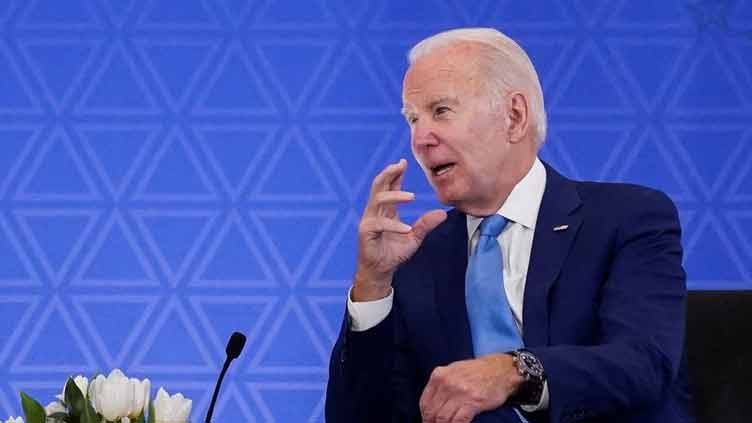 World
Justice officials to investigate Biden's handling of classified documents
(AFP) - The US attorney general named an independent prosecutor Thursday to investigate President Joe Biden's handling of classified documents, after a furor over secret papers found at his former office exploded with the discovery of a second batch.
The new find — like the first, from Biden's time as vice president — was uncovered in the garage of his home in Wilmington, Delaware, where he often spends weekends, the White House said.
Attorney general Merrick Garland said Robert Hur, an appointee of Biden's predecessor Donald Trump, would be given the title of special counsel and empowered to examine whether the cache violated any law.
"I strongly believe that the normal processes of this department can handle all investigations with integrity," Garland, who runs the Justice Department, said.
"But under the regulations, the extraordinary circumstances here require the appointment of a special counsel."
The appointment came hours after the White House acknowledged the second batch of papers but did not address their contents — supercharging a growing scandal over a first batch of documents found at a Washington think tank where Biden had an office.
The disclosures have prompted comparisons to the special counsel investigation of Trump's hoarding of hundreds of classified materials at his Florida beachfront home and his alleged obstruction of government efforts to get them back.
"I take classified documents and classified material seriously. We're cooperating fully (and) completely with the Justice Department's review," Biden told reporters during a separate address.
"As part of that process, my lawyers reviewed other places where documents from my time as vice president were stored, and they finished the review last night."
The president said a "small number" of documents with classified markings had been found in storage areas and his library and that the Justice Department was notified immediately.
Biden declined to take shouted questions from the press, but a White House lawyer said later the documents had been "inadvertently misplaced."
Biden had told reporters in Mexico City on Tuesday he was surprised to learn of the original find on November 2, saying he did not know that any documents had been taken there.
But House Speaker Kevin McCarthy joined a number of Republican senators in calling for a congressional investigation
Hur is a former assistant US attorney who worked in the DOJ from 2007 until 2014 and returned to public service under Trump as the principal associate deputy attorney general.
He promised a swift investigation and pledging to be "fair, impartial and dispassionate."
'Congress has to investigate'
The first cache of Biden documents was discovered a week before last year's midterm elections but only acknowledged by the White House on Monday, prompting accusations from Republicans of a cover-up.
"I think Congress has to investigate this," newly installed Speaker McCarthy told reporters at his first news conference.
"Here's an individual... that was so concerned about President Trump's documents.
"Now we find... a vice president keeping it for years out in the open in different locations."
Trump, who is facing multipole criminal and civil probes, took to his Truth Social platform to call for an immediate end to his investigation "because I did everything right."
Legal analysts have pointed to major differences between the cases, particularly over the size of the huge hoard of documents Trump had stored at his residence after leaving the White House in 2021.
The FBI carted away some 11,000 papers after serving a search warrant in August, and Trump could face obstruction of justice charges after spending months resisting efforts to recover his trove.
The White House, in contrast, says it has been "fully cooperating with the National Archives and the Department of Justice."
After the first batch of Biden documents was discovered at his former office at the Penn Biden Center think tank last November, lawyers turned them over to the National Archives, which handles all such materials, the White House counsel's office said.
Lawyers for Biden then scoured possible locations for any other stray documents.